How much do you know about the Special Olympics? Maybe you remember way back in the summer of 1968 at Soldier Field in Chicago when Eunice Kennedy Shriver had an idea and organized the first Special Olympics International games. She wanted people with intellectual disabilities to have an opportunity to realize their potential, develop physical fitness, demonstrate courage and experience joy and friendship.
Eunice understood the importance of working alongside people with intellectual disabilities from her own family experience. Her oldest sister, Rosemary was born with intellectual disabilities and displayed great interest in sports. They were just three years apart in age and very close.
Now the Special Olympics World Games are held every two years, alternating between Summer and Winter.
Fast forward to Monday's show. My guests include Brandon Tanner, Director of Law Enforcement Torch Run and Special Events for Special Olympics Southern California along with 20 year Special Olympics athlete Paul Hogue and his mom Susan.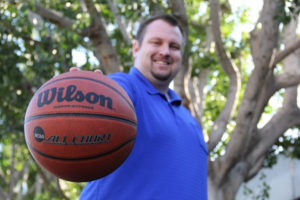 We will spend time talking about the mission and vision of Special Olympics and what is happening locally with the Southern California chapter.
Paul competes in several sports and has won over 100 medals. What a great story he has to share along with the support of his mom Susan. Everyone is a winner from the athletes to their families.
You'll have an opportunity to watch and listen to their inspiring stories on Monday, October 17th from 1-2 PT on http://www.latalklive.com or http://www.ustream.tv/channel/la-talk-live
Tell your friends to join you. If you miss the live broadcast, that's not a problem. You can go to my website www.borntotalkradioshow.com and see the link on Radio Show Archives. If you have a Facebook account, you can see the link on my Born To Talk Radio Show page. The links will be available later in the afternoon on Monday.
Volunteers and athletes, coaches and families with the same purpose! Tune in for a great show!