It's time for another edition of the Born To Talk Radio Show on LA Talk Live  and on Ustream starting at 1:00pm PT, Monday May 22, 2017.
Paul is the Co-Founder of Passion.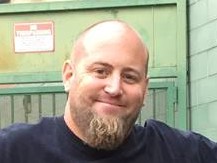 Paul and I meet this past January at a ShareHopeUSA event with our mutual friends Symond and Russell Boschetto.
The mission of Passion is to bring a group of volunteers together to assist people and their pets that have fallen on difficult times. They are advocates delivering food, clothing and a smile all over the city to homeless communities.
According to Paul, "In our lives. we all have struggles. It needs to be our Passion to help each other overcome these needs."
During our one hour audio/visual conversation, we will be talking about why he started Passion and his goals for today and the future.
Paul is also a masterful story teller.  Words matter, especially when there are pressing needs. Here is a photo of a wall that Paul took. He has a story about this wall and many others we will be talking about.
Please join us for this inspiring show.
Born To  Talk
Conversations + Connections = Community
What's Your Story?