My guests on this special Memorial Day edition of Born To Talk will be members of Team Rubicon.
Mike Gorham is the Regional Administrator for Region IX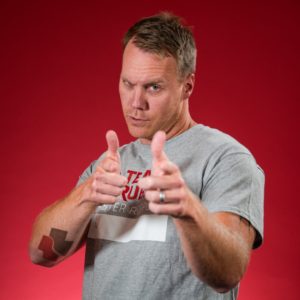 Lorena Bricker is the District Coordinator for San Diego and Imperial County
The beauty of internet radio is the ability to watch and listen to the show live or from an archived feed on my Born To  Talk radio show website starting at 1:00 PT on LA Talk Live and UStream.
"Team Rubicon unites the skills and experiences of military veterans with first responders to rapidly deploy emergency response teams."
We never know when a disaster will hit. Communities can prepare for disasters from hurricanes, earthquakes, fires or anything else.  It isn't until a devastating event, when relief is vital, that we look to the experts for help.
What is the training program for the Veterans and how are they able to deploy at a moment's notice domestically and internationally?
Mike and Lorena exemplify the essence of this organization. We will be talking about the history of Team Rubicon.  How is the organization structured across the US? How does TR continue to make a difference in the lives of Veterans and the people they help?
I'm looking forward to this inspiring and informative show.  Tell your friends.
Born To Talk
Conversations + Connections = Community
What's Your Story?