Each week I am privileged to share an hour with interesting people, all with their own unique stories. That's the essence of my show.
I love basketball. It doesn't matter if it's boys and girls at my local YMCA, or young men and women playing in high school, college or pros. It's a dance, it's athleticism, it's poetry in motion. It's team work, it's coordination, determination, skills and desire. Plus, it's fast!
I'm excited to introduce you to my guests.  They know a thing or two about this sport. Dino Smiley is the Commissioner of the Drew League.
Stephanie Smiley, Dino's wife is the Co-Founder along with Dino of the Drew League Foundation
They are a power couple in their community and they will be sharing their stories about basketball and so much more live on my Born To Talk radio show, Monday, July 10th starting at 1:00 PT on LA Talk Live. The beauty of this internet show is the ability to listen and watch. Can't see it when it's live, no problem.  There will be an archived link on my website and also on my Born To Talk radio show Facebook page.
What is the Drew League?   The Drew League started in 1973 by founder Alvin Willis, a local junior high school coach at Drew Middle School. His idea was to bring local kids, street-ball legends and professional stars together to play basketball in Los Angeles, all for the love the sport.  It was a family affair that included Dino's big brother William. Dino was a 13-year old ball boy when he became associated with the Drew League and continues to be the commissioner to this day.  They play in the King Drew Magnet High School gym in Los Angeles.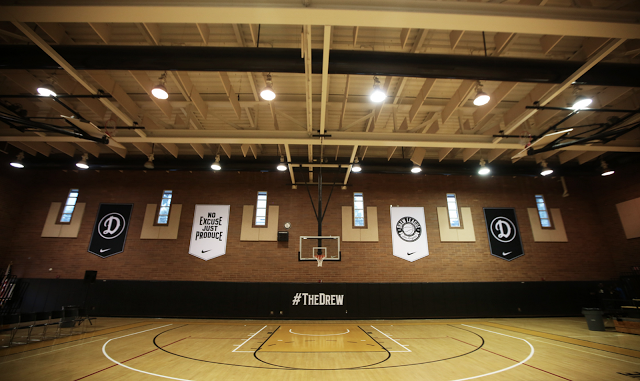 The motto of the Drew League is No Excuse, Just Produce.  In 2015, NBA All-Star Baron Davis seen above with Kevin Durant, wrote, directed and produced a documentary along with his Crossroads High School basketball teammate, Chad Gordon, "The Drew: No Excuse, Just Produce." According to Baron, "This is not just a sports documentary it's a story about family, community, and the lessons we learn through basketball."
The Drew League means a great deal to the community, with athletes from around the country.  Both Dino and Stephanie don't just stop there, they created the Drew League Foundation with the following mission, "We exist to create positive avenues for community residents, students and at-risk youth through prevention, mentoring and sports activities."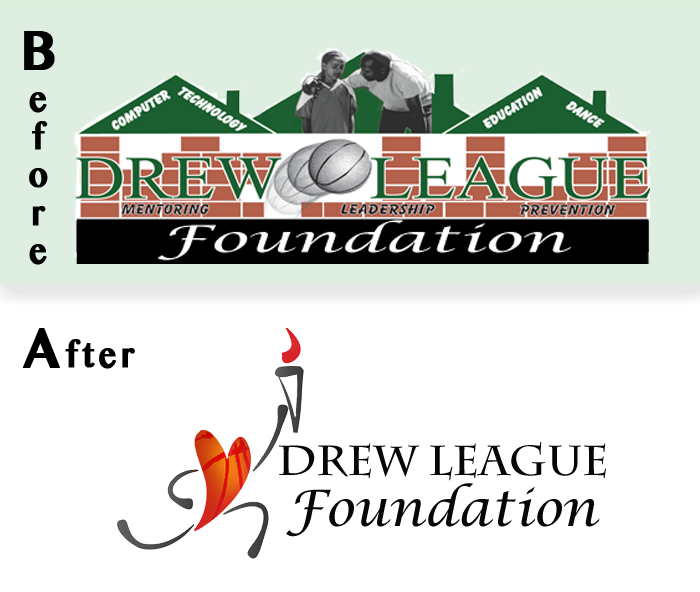 "The Drew League Foundation is important because of what it represents. We are here to assist young people through difficult times, whether it is overcoming a challenge in education, mastering a sport, or just simply providing a good, healthy meal. Today's kids have so many obstacles in the way of achieving their goals. The foundation is vital because it gives our young people an even playing field in which they can succeed."
Look at their smiles and appreciate their mission. They're magnets. I knew that the first time I met Dino last year at a game. Please join us and tell your friends.
Born To Talk
Conversations + Connections = Community
What's Your Story?