I'm happy to have Symond and Russell Boschetto the founders of Share Hope USA along with Christina Miller, Los Angeles World Airports, Project Manager for the homeless issues surrounding LAX joining me on the Born To Talk radio show heard and seen on LA Talk Live and Ustream, Monday, November 20th starting at 1:00 PT.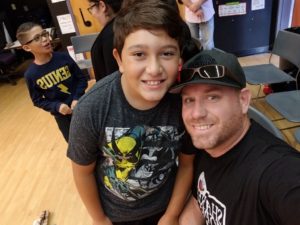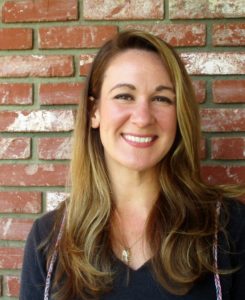 This show will be focusing on how 10-year old Symond along with his dad Russell and members of their family have shared hope and compassion to people that are homeless in our communities.
The mission of Share Hope USA is: "We believe that the opportunity of being a "Good" person is afforded to each and everyone one of us. We all need to be good. Good mothers, fathers, brothers, and sisters. Good employees, bosses, husbands, and wives. We have it in us to be good people! Symond's Share Hope USA affords all of us an avenue to be able to be "Good" by Sharing Hope with others, we are one step closer in achieving this." "The reason they are homeless is irrelevant, their need for our compassion isn't."
Christina is very important in this discussion because Manchester Square currently has a homeless encampment located on the property of LAX and they will need to relocate in the very near future. For the past 9 years, Christina has tackled the issues of homelessness, poverty, and mental health services in the San Fernando Valley in the non-profit sector through direct service, program management, and advocacy work. She is passionate about enacting large-scale system changes that create equity for our most vulnerable community members, particularly on issues related to housing and gender equality. She is not afraid to roll up her sleeves and work on the front lines. She brings her expertise in addressing these concerns to the people currently residing in Manchester Square.
This location is particularly important to me, because it is where I grew up. My parents bought their brand-new home in Manchester Square in 1948 in a modest blue-collar section of Los Angeles, known Westchester. Back then, we had one elementary school surrounded by single family homes and duplexes. As the airport continued to expand to meet the growing needs of the city, houses were purchased by LAX from my neighborhood in the very east part of the city all the way to the ocean. Westchester continues to be my home with over 41,000 residents and is the home of the LA Talk Live studio where I broadcast each week.
I'm currently a board member of Share Hope USA because I am inspired by Symond. He represents what is best in today's youth in many ways because of his actions and compassion. Not only does Share Hope bring food and clothing to homeless people, but they also arrange for volunteers to Share Hope as well.
Imagine how meaningful it is to have a barber providing free hair cuts and shaves, thanks to Cali Style and Angel. Then add the sisters Doty and Cynthia from Groomingdales, with a mobile van that provides, attention to the many pets that live in the homeless community.
There are success stories in Manchester Square and Christina will be sharing them along with plans for relocation.
Los Angeles is not unique to homeless needs, perhaps you will be inspired to do something in your community to make a difference.
Please join us and tell your friends. You can follow me on my Facebook page Born To Talk Radio Show
Born To Talk
Conversations + Connections = Community
What's Your Story?