Podcast: Play in new window | Download
You can Listen Now to today's Born To Talk Radio Show Podcast with my guest, Psychologist, Ryan Howes.
What will you learn?
The difference between a Psychologist and a Psychiatrist and how they can work together when it's necessary. The definition of therapy broken down into simple understand terms for all of us to grasp. Ryan's goal is to demystify psychotherapy. For some, there is a fear or intimidation to just get started, and then what? How do you decide on a therapist?
I found it interesting that therapists also seek therapy, I hadn't thought about that before. However, as I listened to Ryan's explanation it made sense. As a Professor working with students at the Fuller Graduate School of Psychology, he encourages his students to be in therapy to understand the perspective from both sides of that comfortable couch or chair.
As we moved through our conversation we talked about what he sees as the future for psychology especially as it applies in today's technology.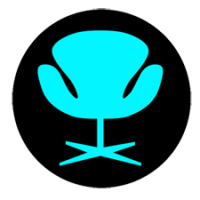 Why did he start the National Psychotherapy Day on September 25, 2012?
Ryan felt that psychotherapy had an image problem and he wanted to do something about it, by starting an awareness campaign and reducing the stigma. When you visit Ryan's website, you will see a link to Moments of Meaning. Hear what psychologists are saying in their "Personal Moments."
What is the future for Psychotherapy?
There will always be a need, but what role will technology play in therapy? What would a digital relationship work like? What is happening in brain science today?
All of these questions and more are part of this educational and informative show. And let's not forget about a balanced life. Listen in to hear what Ryan does to find balance.
Thank you, Ryan, for joining me today!
Conversations + Connections = Community
Do you have a story to share? Reach out to me, marsha@borntotalkradioshow.com