Podcast: Play in new window | Download
A very special thanks to my guest, Sean Story on today's Born To Talk Radio Show.

Sean has been interested in the computer industry for about as long as he can remember. While he doesn't claim to be an entrepreneur, he did start his first company when he was 11 years old, so he could earn the money to buy his first computer. Since arriving here from Silicon Valley over 5 years ago, he started his business, Sean Story, Inc. He recognized that small and medium-size businesses were at a severe disadvantage as it applied to their IT.
This show is an eagle-eye view into the fast pace and ever-changing world of internet safety, and what we can do to secure our homes, devices and, businesses, both large and small.
Cybersecurity.
How much thought have you given to Cybersecurity? Do you know what that means? If you're like me, perhaps not as much as you could. This will be a great opportunity for you to learn how our everyday life is affected.
In the field of healthcare alone, how our personal data is stored and protected affects everyone that has ever visited a doctor. Do you wonder if your information could be compromised?
Get ready to take some notes.
I recommend having a pen and paper available for taking notes from his great advice. He gives some concrete solutions that we can all use. Passwords, do you have a system in place to store and recover them?
Sean is currently attending Loyola Marymount University, where he will receive his MS in Healthcare Systems Engineering, in May.
Need some help?
Check out Sean's IT Services Tab on his website for additional information, including a help desk. He's allowed me to post his phone number if you'd like to speak with him directly at 310-871-2587. Please mention you heard about him on the show.
What's Your Story?
Contact me if you'd like to be a guest. Marsha@BornToTalkRadioShow.com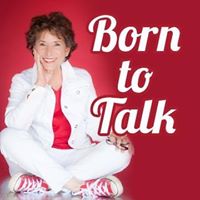 Conversations + Connections = Community