Joining me on August 8th, 1-2 PT on the Born To Talk Radio Show Podcast, is Ambika Devi.
Ambika. The Goddess of the Cosmos.
To begin with, Ambika has multiple degrees in fields of study including a Masters's in Yoga and Meditation. She also has Bachelor's degrees in Astrology and Fine Arts. On top of all that, Ambika is an international best-selling and award-winning author and speaker. Ambika has 45 years of experience and 13,000 plus hours of study. She has taught over 19,000 people the art of meditation.
Ambika has been called a walking reference library of information with credentials. For instance, she helps people overcome anxiety, helps to restore sleep, and repair communication.  She teaches clear decision-making, sparking intuition, and enlivening your imagination.  Her goal is to guide her clients in stabilizing their relationships, improving their health, and creating harmony in their environment.  Resulting in creating the extraordinary life you came here to live!  She is on a peace-building mission to help people.
Author.
Her latest book is titled Cupid is a Bastard.
Did that grab your attention?  How did she come up with that title?
"The truth is that my greatest loves and lovers have died. So have favorite friends, pets, and family. Love can be arduous but thankfully it hits exhilarating high notes. The only way a fiercely creative like me can process this is in my journal. In it, I watched the pen in my hand move with surreal speed, releasing a kraken ( an enormous mythical sea monster said to appear off the coast of Norway) of consciousness-filling pages.  Could this book and Cupid possibly help me get future dates? This depends on the suitor's sense of humor and his vitality."
In Closing.
As you can see, Ambika is filled with a life of training and mystery.  How does she combine all of this? I'm curious, are you?
Tune in to hear more!
***********************
Conversations + Connections = Community
Making the world a better place.  One Story at a time.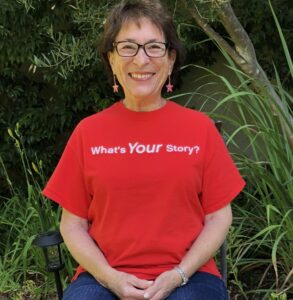 What's Your Story? I want to share it!
 Marsha@borntotalkradioshow.com