Dr. Davina Smith will be my guest on the Born To Talk Radio Show Podcast, on Monday, July 31st from 1-2 PT.
Meet Dr. Davina Smith.
Dr. Davina Smith is a U.S. Army Veteran, Inspirational Speaker, Author, Podcast/Radio Producer and host, and the CEO of Design Doc LLC.
Dr. Devina has an academic background in business, human services, and social services. She earned a Doctorate of Philosophy in Human Services and a Master of Philosophy in Human and Social Services from Walden University. She also earned a Bachelor of Science and a Master of Arts in Human Services and Business from Liberty University. Dr. Davina holds an advanced Graduate Studies certificate in Human services along with a host of other academic accolades.
Author.
Positive Principles: Hidden in Plain Sight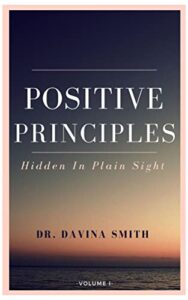 Dr. Davina's book Positive Principles Hidden in Plain Sight, is a reflection of her life experiences and the positive principles she has discovered along the way. In this book, readers will discover how to approach challenges from a positive perspective, find solutions hidden in plain sight, and unlock their full potential.
Do you ever feel like you're stuck in a rut, unable to see the bright side of things? Are you tired of feeling down and hopeless when faced with everyday challenges?  This might be just the right book for you! In her book: Positive Principles Hidden in Plain Sight, you'll discover thirty positive principles that will help you see ordinary things in a whole new light. You'll learn to view the world through a lens of positivity and possibility, unlocking hidden solutions and answers that were right in front of you all along.
Dr. Davina's Podcast.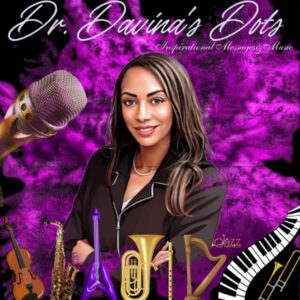 Dr. Davina is the founder and producer of a syndicated podcast, "Dr. Davina's Dots."  Davina uses short, inspiring messages to empower listeners to elevate the mundane and experience the greatness from within that we all inherently possess. She does so by connecting the dots in life.
Her podcast radio show delivers the perfect blend of inspirational spoken messages and uplifting music to provide an immersive and unforgettable experience. Each show is thoughtfully designed to provide a sanctuary of tranquility and motivation. She has empowering messages nestled between carefully selected music. The result is to leave her listeners feeling uplifted, empowered, and ready to embrace life's possibilities.
In Closing.
Driven by a mission of personal and professional growth, Davina is dedicated to making a difference. She aspires to leave behind a legacy of inspiration and empowerment that will continue to inspire future generations.
Davina is an Inspirational Leader.  
Conversations + Connections = Community
Making the world a better place.  One Story at a time.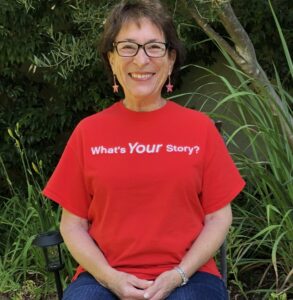 What's Your Story? I want to share it!
 Marsha@borntotalkradioshow.com