Joining me on August 30th from 1-2 PT on my Born To Talk Radio Show Podcast is Dr. Stephanie Ryan Ph.D. 
Stephanie.
To begin with, Dr. Stephanie Ryan, Ph.D. is a chemist, mom to 3.5-year-old Charlie, and a social media influencer.  She enjoys using her background to create superior educational products and content.  Stephanie earned her Ph.D. in the Learning Sciences from the University of Illinois at Chicago.  She earned her M.S. in Analytical Chemistry there as well.
Although an academic at heart, Stephanie is passionate about learning through play. She can be found helping young kids explore the fascinating world around them.
Over the years, Stephanie has taught science to all age groups, both in and out of the classroom. In this case, her goal is to help toddlers learn about their world and college students define theirs. She is an active member of the chemistry education community and is currently a committee member of the International Activities Committee for the Division of Chemical Education. As a result of all her experience, Stephanie founded Ryan Education Consulting.
Ryan Education Consulting.
Stephanie founded Ryan Education Consulting in 2016.  Along with her interest in chemistry, she is also interested in how mathematics and science intertwine. Stephanie has experience in curriculum development, assessment, and training staff on how to use technology and software. Ryan Education Consulting utilizes learning theory and content expertise to develop content that will stick with people to truly assess what they understand.  She has managed projects and coordinated large-scale data collection and analysis studies.  Stephanie has taught science in formal and informal settings from K-16 in the USA and developed curricula for After School Matters programs in Chicago, Illinois.
Let's Learn about Chemistry.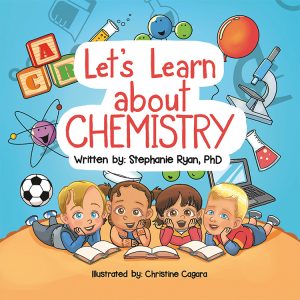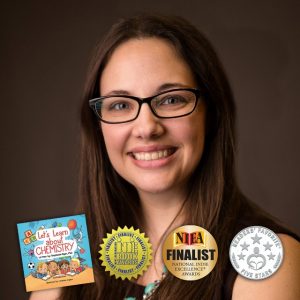 Stephanie wrote Let's Learn about Chemistry to help young scientists explore the world around them.  Using everyday objects, they learn about solids, liquids, and gases, as well as chemical and physical changes.  This book is designed for young children. By using everyday household items like a fried egg, toy dinosaur, and carton of milk, kids will see that chemistry is truly all around them. These real-world examples make abstract chemistry terms and concepts easy for little ones to understand.
Now hear this, Stephanie is a finalist for the 2021 Next Generation Indie Book Award for Children's/Juvenile Non-Fiction.  
In Closing.
Lastly, there is so much talk today about STEM, Science, Technology, Engineering, Math.  If you ever wanted to give a young learner an introduction to Chemistry or STEM, but didn't know where to start, this book makes it easy to give children the building blocks to expand their knowledge of science and chemistry. Above all, Stephanie would tell you:
"Science is for everyone!"
Tune in to hear her story!
---
Conversations + Connections = Community
Making the world a better place.  One Story at a time.

What's Your Story?  I want to share it.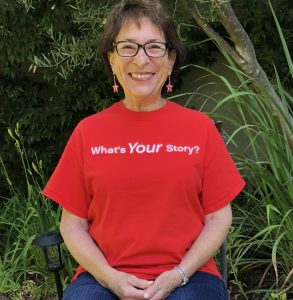 Marsha@borntotalkradioshow.com
Facebook    Twitter  Instagram  LinkedIn