Joining me on the Born To Talk Radio Show Podcast on Monday, October 4th from 1-2 PT, is Richard Smart.
Let's Meet Richard.
To begin with, Richard Smart is an environmental educator with over 15 years of experience teaching people about their local environment. Originally from Fort Worth, Texas, Richard has lived in Los Angeles for the past 9 years.
Richard currently works as the Regional Park Superintendent at Stoneview Nature Center, which is one of 8 nature centers managed by the County of Los Angeles, Parks & Recreation Department.
Before his current position, Richard worked at the Natural History Museum of Los Angeles County, the Botanical Research Institute of Texas, the City of Dallas, and the Dallas Zoo. He also has been an adjunct professor at Whittier College and Collin County College.  Richard earned his B.S. in Wildlife & Fisheries, and a Texas Teaching Certificate, from Texas A&M University. He earned his M.S. in Environmental Science at the University of North Texas.  Clearly, Richard is highly devoted and educated about all aspects of nature.
Stoneview Nature Center.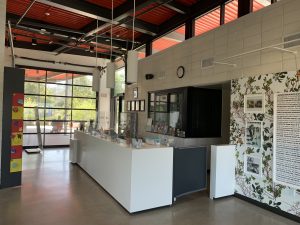 Stoneview Nature Center is an urban sanctuary nestled in the Blair Hills of Culver City with scenic views of the Los Angeles basin from the Santa Monica Mountains to the Hollywood Hills. The center is a key component of the "Park to Playa Trail," which is a planned corridor that will connect state, county, and city parks into a recreational trail from Playa Del Rey to Baldwin Hills.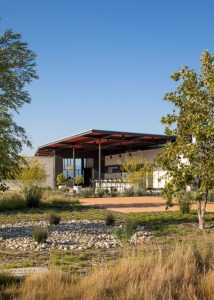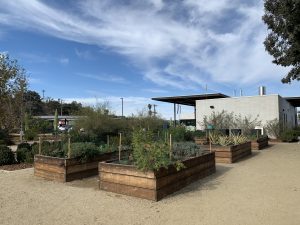 This five-acre site offers visitors a chance to discover a new passion for the outdoors.  Visitors can learn more about health and wellness through meditative garden spaces, inspiring artwork, a Demonstration Garden, and Community Kitchen.  Together with his team, they provide many learning opportunities.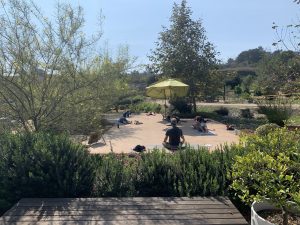 As an example, their programs include Yoga for all levels and guided urban nature walks. Can you see yourself sitting here on your mat?
Furthermore, Stoneview Nature Center is a community treasure that will inspire understanding, respect, and stewardship of our environment by fostering positive connections with our bodies, our minds, our food, our communities, and our ecosystems
In closing.
Richard will be sharing all of the great opportunities that Stoneview Nature Center has to offer. While you may not be leaving near this area, I highly recommend checking out the open spaces in your community. Now more than ever, we can all benefit from the beauty of nature, including those that hop, fly and spread their wings!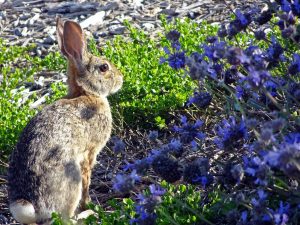 Tune in to hear more!
---
Conversations + Connections = Community
Making the world a better place.  One Story at a time.

What's Your Story?  I want to share it.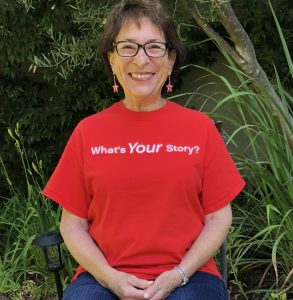 Marsha@borntotalkradioshow.com
Facebook    Twitter  Instagram  LinkedIn