Podcast: Play in new window | Download
Subscribe: RSS
Thank you Wayne Faulkner for joining me on the Born To Talk Radio Show Podcast.
Wayne.
Wayne Faulkner is the Founder of Think Create Success and Author of How to Think & Create Success & Setback or Stepping Stone? It's Your Choice.
Wayne is also a personal development coach, educator, and content creator.  He has spent countless hours researching high achievers and personal development in order to launch new thought processes, empowering those seeking a greater level of consciousness, enlightenment, and success. Wayne lives in Tennessee.
Wayne will be sharing his 4-step concepts for Success. This will include the benefits and values to Think, Create, Meditate, and Journal.
Wayne's Takeaways.
"It is believed that every individual has the potential to overcome challenges and achieve their aspirations. Life may pose multiple obstacles, but there is always hope, motivation, and inspiration to support us. Let us assist you in finding the strength and determination to succeed."
As a writer, Wayne aims to share his creative space and positively impact this world. Sharing the valuable insights from his books with your circle of influence can be transformative. Wayne's books offer a lifetime's worth of knowledge that cannot be attained otherwise.
Wayne is the author of three books that inspire individuals to pursue their dreams. It's Wayne's hope and goal to serve others. He understands that life can be unpredictable, but one can overcome obstacles and attain their goals with increased awareness, inspiration, and motivation. With determination and perseverance, his books can help you find the strength to succeed.
Thank you, Wayne.
Tune in to learn more.
**************************************************************************************
Conversations + Connections = Community
Making the world a better place.  One Story at a time.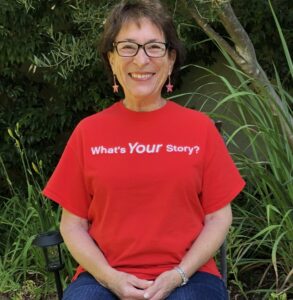 What's Your Story? I want to share it!
 Marsha@borntotalkradioshow.com