Adrianne Ferree will be joining me on The Born To Talk Radio Show Podcast on Monday, April 17th from 1-2PT.
Meet Adrianne.
Adrianne Ferree is the Founder and Executive Director of The Makers Hub, a nonprofit organization.
Adrianne is the daughter of immigrant Argentine parents. She has worked for over 37 years for a law enforcement agency in Los Angeles.  For 27 of those years, she worked as a licensed architect and project manager.  Adrianne eventually became the Asst. Director of the agency's Facilities Bureau. She led a team of 23 planners, architects, project managers, and support staff that managed over $500M in capital projects.
Adrianne wanted to try something new and oversaw the jail vocational programs at the Pitchess Detention Center.  She created several new inmate programs to introduce environmental sustainability.
During that time, Adrianne became keenly aware of the revolving door nature of the prison system.  She saw the lack of support for inmates to successfully transition back into society and the need for environmental advocacy.
That's when she had an epiphany when she saw an inmate creating a beautiful piece of furniture in the woodshop. She realized the potential for inmates to use their skills and talents to start small businesses upon release. This experience led her to investigate ways to provide access to tools for inmates, which ultimately led to the creation of her nonprofit, The Makers Hub.
The Makers Hub.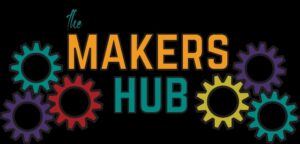 Despite initial challenges, she formed a partnership with Compton Veterans and began working on community renovation projects.  She then discovered it wasn't just re-entry individuals that lacked access to tools, equipment, and spaces but the whole region of South Los Angeles, including Compton.   The Makers Hub is aiming to create a Makerspace in Compton to service the 5-6 mile radius surrounding the Hub City.
She quickly connected the Makerspace concept as a place that provides tools, equipment, and resources to allow people to pursue their quest for establishing a business. Whether it was for DIY home improvements, inventing new products, or learning new skills.  Based on this feedback, The Makers Hub elected to open a tool lending library as the first component of their Compton Makerspace.
The Compton Tool Library.
In 2022, they began the process of opening the Compton Tool Library.  A tool-lending library functions very similarly to a traditional library, but instead of books they provide portable tools for use. The types of tools vary from traditional hand tools, to more advanced power tools, and even things like ladders and gardening equipment.
They will also be offering a variety of classes centered around home maintenance, repair, and renovation.  Along with workshops geared toward learning new trades, they are additionally, setting up workshops for their members to use larger, non-portable, tools and equipment on their projects.
The Polk Institute.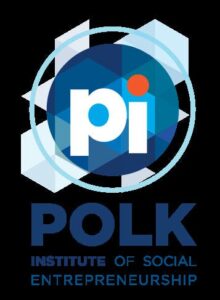 Adrianne is also part of the Polk Institute's first cohort. She is now in Phase 3 of the 66-week Virtual Master Practitioner-driven training.   This phase is where the entrepreneur is actively raising capital to fund their business. Their mission is to serve Social Entrepreneurs to help make the work a better place.
Social entrepreneurship is a recognized business model that combines the disciplines of market capitalism with innovative approaches to solving societal problems. Social entrepreneurs have both a passion for business and compassion to make a positive impact.
They understand the Triple Bottom Line, or the new 3Ps: People, Planet, & Profit.
In Closing.
Adrianne is an avid environmentalist.  She intends to impact The Makers Hub with circular and shared economies principles and clean energy structure and practices.
Tune in to hear her story!
***********************
Conversations + Connections = Community
Making the world a better place.  One Story at a time.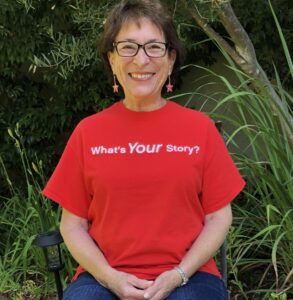 What's Your Story? I want to share it!
 Marsha@borntotalkradioshow.com