On Monday, October 28th from 1-2PT on the Born To Talk Radio Show Podcast, my guest will be Matthew Kuhlman.
Let's get to know Matthew Kuhlman.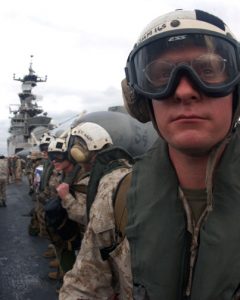 Veteran Matthew Kuhlman is a US Navy Mass Communication Specialist who is more than deeply interested in continuing to serve.  Matthew has a vast background in multiple fields both civilian and military.   He has gratitude for having been given every advantage in the academic world.   As a result, he volunteers his available time and skillsets back into the communities he loves and lives in.
This photo is from the Western Pacific Ocean (c 2004) – The amphibious assault ship USS Bonhomme Richard underway in the waters of the Western Pacific Ocean. Bonhomme Richard is the flagship of Expeditionary Strike Group Five (ESG-5) Strike Group Marines prepare for transport from fight deck to destination.
How does he make a difference for others?
Matthew focuses on Veterans that are either homeless, at-risk, and even people simply transitioning into or out of the military.  He combines this with a solid history in Animal Rescue. Check out his Facebook page to learn more.  Matthew takes hands/boots on the ground approach to getting involved.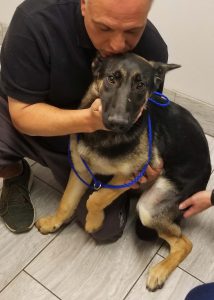 Here, Matthew comforts one of his rescue pups during a clinic visit, at the VCA El Rancho Animal Hospital.
As an example of one of the many lessons he has learned:
"When there are obstacles in the way of wellbeing, taking ownership of our past comes first. Not letting outside labels and expectancies excuse yourself from moving forward is the obstacle many of us need support for. As well as support for how to navigate it."
You will hear it in his voice, you will feel it in his passion. Matthew has taken his life experiences and turned them into a way of serving others with genuine empathy. His stories are touching and sincere.  He is compassionate. His friends, both two-legged and four-legged can attest to his kindness.
---
What's Your Story?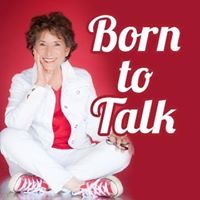 Conversations + Connections = Community
Do you have a story to share?  You can contact me directly at
Marsha @BornToTalkRadioShow.com