Joining me on the Born To Talk Radio Show Podcast on June 19th, from 1-2 PT is Dave Klugh. Dave is the Executive VP of Operations and Training at MicroNuclear, LLC.   This is an organization focused on applying creative engineering experience with state-of-the-art tools to provide clean energy to the US and the world. Dave will also be talking about Molten Salt Nuclear Battery technology.
Dave is a U. S. Navy veteran and served on active duty for 22 years. He is a graduate of the U.S. Navy Nuclear Power School and the University of Washington (B.S. Geological Oceanography).
Dave also has over 40 years of experience that includes: Nuclear Plant Operations, Talent Development, Executive Management, Instructional Systems Design, and Training Implementation. He has applied his experience to the design, development, implementation, and management of a broad range of interactive digital media
MicroNuclear.
The primary objective at MicroNuclear is to revitalize and secure our energy needs using proven and safe technology.  It not only solves our existing energy needs, but opens an essentially unlimited potential to advance the security, reliability, and availability of our future energy needs.
MsNB Molten Salt Nuclear Battery.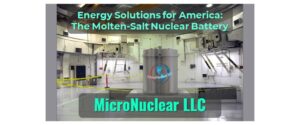 The Molten Salt Nuclear Battery© (MsNB©) is a nuclear microreactor designed to generate heat and produce electricity. Generating energy from nuclear fuel dissolved in molten salt is known for its improved safety, efficiency, and lower cost, as the process does not require a solid nuclear fuel core used in most nuclear reactors today.
Molten salt nuclear reactor technology is not a new concept, but one whose feasibility has been proven for decades, and the recent re-examination of that concept by MicroNuclear provides innovative design solutions that have the potential of changing the entire energy infrastructure.
Their Mission: 
The MicroNuclear team continues to cost-effectively develop and refine the Molten Salt Nuclear Battery, MsNB design producing demonstrated results.
Their Vision:
The MsNB is a novel advanced nuclear power system that will provide clean, safe, reliable energy to the world.
This is an example of how the Molten Salt Nuclear Battery can be implemented for energy production in numerous capacities.
They include the following: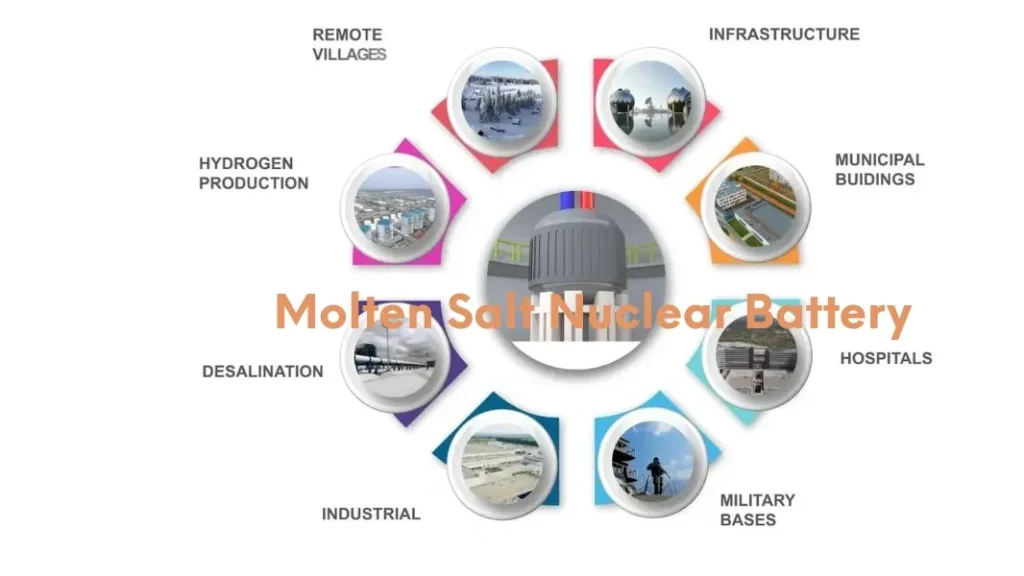 In closing.
The need for a long-term, sustainable energy plan is inarguable. There is no other path to a green, emission-free, feasible, and proven scientific solution besides Nuclear.  However, it is the molten salt nuclear battery that can logically and scientifically overcome preconceived objections, and bring us the energy solution we need.
Tune in for this informative Podcast as Dave walks us through the technology that will affect our future.
Conversations + Connections = Community
Making the world a better place.  One Story at a time.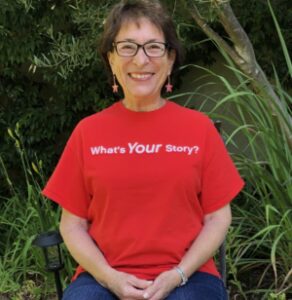 What's Your Story? I want to share it!
 Marsha@borntotalkradioshow.com
Facebook    Twitter  Instagram  LinkedIn