For well over 3 years, I have posted every day on my Facebook pages…"The word today is…" As the host of the Born To Talk Radio Show, since April of 2015, words have always mattered to me. Words and conversations unite us.
How did The Word Today start?
I met Russell Neece many years ago at our  Toastmasters Speakers By The Sea club meeting. We became friends and he joined me on my Born To Talk Radio Show in May of 2016.  I was still in the studio at that time. We had a great show together.   What became of that experience was advice that he shared with me.  He gave me a gift of encouragement when he said: "Say Yes!" That was my first Word of the day, on November 3, 2016. I simply wrote:  "Imagine the positive effects of a simple three-letter word!"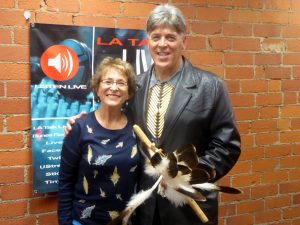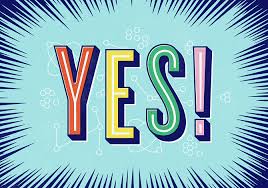 Here I am 1120 words later, with only a handful of repeated words. It is an Occasion!! It is the last day of 2019.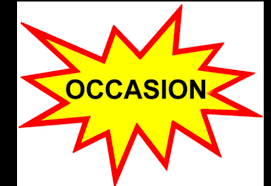 The word today is Occasion.  "Always keep a bottle of champagne in the fridge for special Occasions.  Sometimes, the special Occasion is that you've got a bottle of champagne in the fridge."  Hester Browne.  "Heroes are people who rise to the Occasion and slip quietly away."  Tom Brokaw.  "Don't ever save things for a special Occasion.  Every day of your life is a special Occasion."  Thomas S. Morrison.  "Wearing the correct dress for any Occasion is a matter of good manners."  Loretta Young.   "Your life is an Occasion. Rise to it." Suzanne Weyn.   "Expect the best and people will rise to the Occasion."  James Kerr.
What will the vision of 2020 bring to all of us?
Are you a goal setter? Do you make resolutions at the begin of each year?  And if you are a goal setter and resolution minded person, how do you measure your success? Interestingly enough, my words in the very beginning are as important to me today, as they were then. Balance was the 2nd word I chose. I still struggle to balance, do you?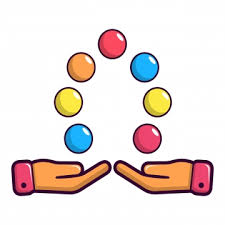 Sometimes I feel like an apprentice juggler, many thoughts, like balls in the air.  Some I catch and release, others get dropped and sometimes I just want to hug them and say Yes!!
Here's what I do know.
My podcasts are alive and well. I've had conversations with over 330 fabulous, people. This is what they have in common…they are givers! They have a passion for what they believe in. They have stories and that's what it's all about, week after week!  There is no Born To Talk Radio Show podcasts without all of you that have joined me, sometimes more than once! Thank you!!
If you have a 2020 vision, a story, and a passion that you would like to share, just let me know and we will make it happen!!
Happy New Year everyone one. May you be blessed with health, love, peace, comfort, and joy!
Welcome to our new decade!
---