Podcast: Play in new window | Download
Subscribe: RSS
Thank you, Dr. Allen Lycka, for joining me on the Born To Talk Radio Show Podcast.
Meet Dr. Lycka.
You will learn from Dr. Lycka about his near-death experience and how it changed his life forever. The "Golden Pearls" of wisdom will be explored, and you will learn why they were created and how you can incorporate them to live the most fantastic life possible.
Dr. Lycka says, "It's not what happens to you; it's what you do with what happens." It is not easy to come back from the depths of despair to become the person you were meant to be on this earth – to change the world. Dr. Lycka works with his clients to bring them back from pain to living their best life in every way.
Author.
In his book. The Secrets to Living a Fantastic Life, he reveals his 13 Golden Pearls of Wisdom:
Love
Inspiration
Victory
Vulnerability
Intention
Non-negotiables
Forgiveness
Attitude
Thankfulness
Tenacity
Laughter
Enthusiasm
Empowerment
What do these words mean to you? How can you adapt them in your life?
Would you like to receive a weekly email with a golden pearl each week?  Here's how:  on his website scroll down to Mailing List signup and sign in and subscribe. You will receive an email from Barry Lycka baslcjsm@gmail.com.
Podcast.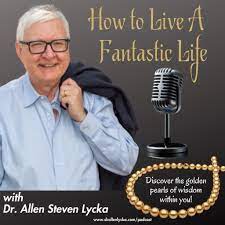 "How to Live A Fantastic Life," Dr. Lycka helps his listeners discover the golden pearls of wisdom within each of us to live a fantastic life! Learn how to get out of your comfort zone and explore the awesome world around us. For example, how to break through our barriers and take inspired action. Along with his guests, they will encourage you to use the difficulties in your life to achieve the best version of yourself. Each week on his podcast Dr. Lykca brings amazing people that have discovered their own unique pearls of wisdom, often by living through life-altering experiences.
Dr. Lycka's Takeaways.
Fantastic Living:
"Enthusiasm is one of the best ways to live your life, and one of the few that make a difference every day."
"Live your life by finding the victory hidden within."
"In living through pandemics and other life-altering circumstances we learn to dig deep; you can do anything – within your business or your personal life. Difficult times must be met with enthusiasm to ensure success"
"Work on your halo every day. Shine it with enthusiasm."
Thank you for sharing your FANTASTIC story with us! 
They are indeed pearls!
***********************
Conversations + Connections = Community
Making the world a better place.  One Story at a time.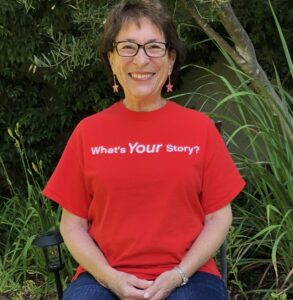 What's Your Story? I want to share it!
 Marsha@borntotalkradioshow.com
Facebook    Twitter  Instagram  LinkedIn