Podcast: Play in new window | Download
Subscribe: RSS
Thank you, Dr. Ravinder Singh, Neurologist & Headache Specialist, for another informative and inspirational Born To Talk Radio Show Podcast. Each time you've joined me, I've learned something new that I can apply to my life and equally important to the listeners that may suffer from headaches or stressful lives.
Let's Start At The Very Beginning…A Very Good Place To Start!
After finishing his Neurology residency at UCLA Medical Center, Dr. Ravinder Singh went on to a Fellowship at the VA Medical Center and UCLA with his emphasis on traumatic brain injury and stroke. He became a stroke specialist. After finishing his Fellowship he went to Charles Drew Medical Center and King Drew Medical Center where he started a stroke program. After about a year Dr. Ravinder Singh was interested in going into private practice in Beverly Hills, starting in 2000. As he was continuing to meet the needs of his patients he began searching for Alternative Therapies that combined both Eastern and Western Medicine. Thus begun the Premier Neurology Medical Group in Beverly Hills, that he founded in 2005.
The mission of Premier Neurology is to deliver comprehensive, integrative neurologic healthcare individualized for each patient to attain optimum health of body, mind, and soul.
Headaches…what are they?
How common is a headache? What is the difference between a "common" often known as tension or stress headache and a migraine? Did you know that women are much more likely to get a migraine? What can trigger a headache? Is it the food you eat, the stress in your life, your lack of sleep? That throbbing or pounding feeling, does that sound familiar? Do you become sensitive to sounds, smells, vision, even touching your skin?
What can we do?
The first thing he said was, "Don't give up. Get a referral." Dr. Ravinder Singh, recommends working together as a team, starting by keeping a headache diary. Therefore, keeping track of what you eat and drink, the stress in your life, your sleep or lack thereof can be an insightful tool.
Treatment is determining the cause rather than focusing on the symptoms. What is happening in your life and how are you affected by those conditions will help you heal your brain.
Stress! Now What?
It's unavoidable, so now what?! This might sound fairly simple since we have to breathe to stay alive, however, deep breathing is entirely different. Not only do we need to breathe, but deep breathing has been proven to calm us down. When you hear someone say "Take a deep breath" you might feel a bit defensive depending on the situation and tone of voice. When you combine some Yoga therapy, which they offer at the Premier Neurology Medical Group as just one alternative, you may quickly realize how restorative and calming it can be.

If you don't live close enough to take advantage of Dr. Singh's office practice. Don't let that stop you. He publishes a newsletter Stress Mastery–Going Beyond Stress Management that you can sign up for.
If you are an Instagram fan, follow his daily inspirational posts, by searching yourstressdoc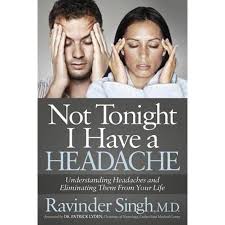 Finally, do you want to have a book in your library about headaches with tips to put into practice from being a sufferer to someone in control? Check this one out.
---
What's Your Story?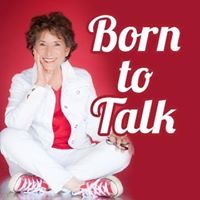 Conversations + Connections = Community
Do You have a Story to share? Contact me. Marsha@borntotalkradioshow.com