Join me and my guest, Dr. Ravinder Singh on my Born To Talk Radio Show Podcast on Monday, August 5th from 1-2 PT. This will be my third show with Dr. Singh. Each time he has been on my show, I've learned something new.
Meet Dr. Singh.
Dr. Ravinder Singh is a board-certified neurologist specializing in the prevention and treatment of neurological diseases, especially stroke, headache, and epilepsy. He has extensive research experience in the acute treatment and prevention of stroke. Dr. Singh also has extensive research experience in the pharmacological treatment of epilepsy. He has participated in clinical trials of many anti-epileptic drugs. Dr. Singh is the Past President of the American Heart Association, LA chapter.
The Premier Neurology Group.

Dr. Singh is the founder of the Premier Neurology Group.
They combine Western neurological medicine with traditional Eastern medicine to help heal the brain and promote full-body wellness. We will be talking about his medical journey. How did he become interested in Eastern medicine? What is his approach to dealing with the whole patient, not just addressing their symptoms?
I've got a headache.
What exactly is a headache? Are there different types of headaches? How does a migraine differ from a "regular" headache? How common are headaches? What are the current treatment strategies for some suffering from a migraine? Does diet play a role? Can I just take a pill and make it go away? "The unique approach to treating Headaches begins from the core belief that pain is often more than just a physical issue."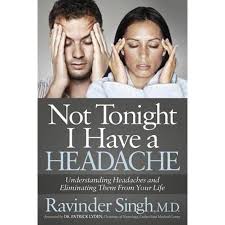 How does a headache interfere in your life? He wrote a book, that has a catchy title with significant advice.
Stress!
It's inevitable that we all have stressors in our lives. Is all stress bad? What does he recommend that we can do starting today to reduce our stress levels?
I enjoy social media, it's a wonderful way to stay connected to people you know personally or people that have a message that is meaningful to you. Dr. Singh's Instagram is an example of his spirit and advice.
I know you will get expert advice from his authentic happy presence because he genuinely cares. He will tell us his story in this one hour show.
---
What's Your Story?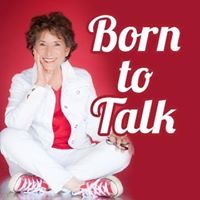 Conversations + Connections = Community
Do You have a Story to share? Contact me. Marsha@borntotalkradioshow.com