Eve (aka Evie) Bañuelos is the Founder and President of the 501c3 Pups Without Borders. She will be my guest on the Born To Talk Radio Show Podcast on Monday, September 4th from 1-2 PT.
Meet Evie.
Born and raised in San Francisco, she started playing the flute in the 4th grade, beginning a lifelong passion for music. She attended the San Francisco School of the Arts. Eventually, she earned a BA and Masters in Music from UCLA. She moved to Los Angeles full-time to become a music teacher and performer.
Throughout her life, Evie always had a love for animals – specifically dogs. Her family got their first family dog (a little beige super mutt named Addie) from the SFSPCA when she was 5. After Addie, her mom found Ginger on a local rescue's website.  A few years later, her sister started bringing home pitty mixes that she'd find from various neighborhoods in SF. This passion continued into adulthood.   In 2010, she started volunteering with local rescues. Evie would walk dogs, drive them to and from events, and eventually started fostering them. In 2018, she began working closely with a smaller local rescue and eventually became the Vice President of that rescue. This background taught her how to find and help dogs.  As well as working with fosters and volunteers. The goal is to save as many dogs as possible with limited resources.
Pups Without Borders.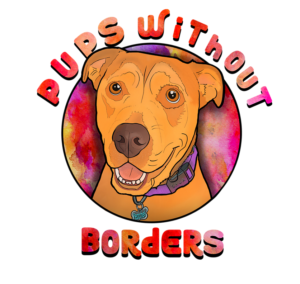 Pups Without Borders is a dog rescue established in March of 2020, located in Van Nuys, CA. While they rescue dogs of all ages, they specialize in rescuing pregnant and nursing mothers who have been abandoned or are in need of medical help. They provide them a space to give birth, care for their puppies, and recover from a spay in order to help control the pet population with responsible alteration.
Most of their dogs are rescued from impoverished neighborhoods in Baja California, namely Tijuana. They work closely with rescuers, fosters, drivers, and veterinarians to get dogs off the streets, treated for medical issues, and brought to Southern California where they can be matched with their forever families.
In Closing.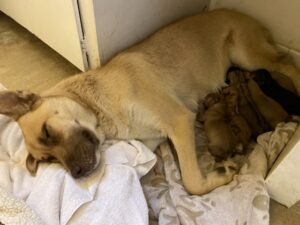 If you are considering adopting a pup, this is the place for you!  Check out this link to learn more.
Their rescue has now saved over 4,000 dogs and puppies and placed them into loving homes.
Conversations + Connections = Community
Making the world a better place.  One Story at a time.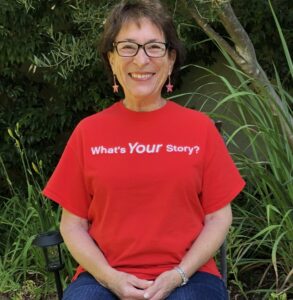 What's Your Story? I want to share it!
 Marsha@borntotalkradioshow.com