Podcast: Play in new window | Download
Subscribe: RSS
As I end this year of my Born To Talk Radio Show Podcasts, I am grateful for my friend Farron Dozier for joining me in an hour's worth of inspiration.
The Farron Story.
What do you know about Sickle Cell Trait, Anemia, and Disease? Farron highlights these differences.
Little did Farron know, as a little boy, that he had Sickle Cell Trait.  It wasn't until he was in the Army, that he was diagnosed. that, in itself, is a story.   He was living in a dark place physically and mentally.  After many years, how did he turn his depression around?
Now Farron works as an advocate to help other Veteran's that may be suffering from mental stress.  He understands it, he lived it.
When asked why he considers himself a StatesMan, he referred to his pastor Dr. Myles Munroe. The message that resonated with him then and now is his spiritual walk. Farron truly cares about the next generation and community outreach.
Inspiration Story.  Life as a 5-year old.
We spoke about Farron's Dad.  In his heartfelt YouTube, you will come to know how Farron felt about his dad. There was "something getting in the way" with his relationship with his dad.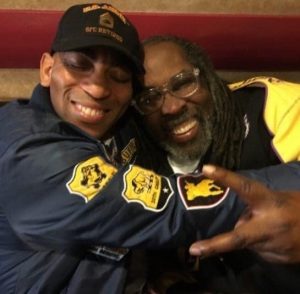 In memory of his dad who passed away in May of 2019. True love and affection. I can feel it, can't you?
Coming soon.
Up next in his series of inspirational stories will be Life of an 8-year old.  The Latch Key Kid of 1978.  The story of Farron and his mom.
I would invite you to learn more about Farron on this link. There is a wealth of information there.
The Takeaways! 
Farron lives by the following words and principles:
Thinking…Cognitive behavior.  Habitual thoughts, exaggerated thoughts, and all or none.
Landmark Personal and Professional Growth Program. "Who am I?" Frustrations. Calm. Courageous.
Spirituality/Theology.  Purpose. Passion. Gifts.
---
When you listen to the show, this will all make sense because Farron is a StatesMan and a Humanitarian.
In closing…Farron is a human "being" not a human "doing."
His story is powerful.
---
Making the world a better place.  One Story at a time.

What's Your Story?  I want to tell it.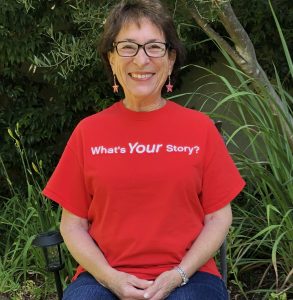 Marsha@borntotalkradioshow.com
Facebook    Twitter  Instagram  LinkedIn