Podcast: Play in new window | Download
My guests on the Born To Talk Radio Show Podcast all share one thing in common, they have a zest for making their lives meaningful. This show is no exception. Robert Stupack takes us on his journey of discovery.  Robert has always enjoyed art and has an eclectic taste, especially realistic art and illustration art.  His discovery about Norman Rockwell's art and hidden treasures is what our show is about.
You will hear about Robert's first of its kind patent issued in November, 2019 by the US Patent and Trademark Organization for the Authentication of Norman Rockwell Paintings.  Robert is also the author of "Drake's Treasure…A Real Life Adventure."
Growing up.
As a young boy, Robert remembers reading the Boy's Life Magazine. One of the monthly featured articles was finding the hidden image. Little did he know that he would change the art world of Norman Rockwell many years later.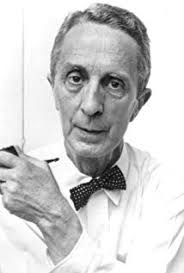 Art Aficionado.
Robert shares his interest in art collecting including the purchase of a Norman Rockwell original, painted in 1943 of his studio and home. After years of appreciating this painting hanging in his office as seen at the top of this blog, he decided to determine if it was indeed an original.
Where did Norman Rockwell hide his signature? What did it look like? Was it always in the same color and location?  You might imagine, if you paid $40,000.00 for what you feel is an original painting, you would want to know for certain that it wasn't a forgery.
The Story Continues.
Robert painstakingly determined through his anti-forgery pursuit, to conclude with total authenticity, that his painting is an original. He shares that fascinating process in our conversation.  Now he is in a position to sell his painting and his patent.
Drake's Treasure…The Real Adventure.
This is an equally fascinating story. In his book, he writes about Sir Francis Drake's Plate of Brass which was discovered in mid-1936 by Beryl W. Shinn on a ridge overlooking San Francisco Bay and the San Quentin Peninsula nearly in the backyard that Robert lives in today. Robert spent 5 years of his life on his own property,  finding additional buried treasures.  It sounds like a movie in the making!
What's Up Next For Robert?

 Robert began collecting California Paleo-Indian Tribal Art in the year 2,000. He realized that they used their skills to decorate their stone tools and to make wooden objects depicting many of the strange creatures that lived in the area. Two years ago, he discovered that these technologically advanced, but primitive people, had the capability to work with glass and metal.   What began as a hobby has grown into the largest collection of its kind.
This may be our next story together down the road!
---
What's Your Story? Conversations + Connections = Community