Angelina Lee will be my guest on the Born To Talk Radio Show Podcast on June 12th from 1-2 PT. Angelina is the Mid-Market Customer Success Manager for Handshake.
For those who don't know about this job title:  "A customer success manager (CSM) supports your customers as they transition from sales prospects to active users of your products. They're focused on customer loyalty and building close long-term client relationships, and often stay with the same customers as long as they continue to work with your business."
Angelina.
Before joining Handshake as a Mid Market Customer Success Manager on the employer's team, Angelina was the Director of Employer Engagement at Loyola Marymount University's Career and Professional Development and Assistant Director of Career Services at Otis College of Art and Design.
Angelina is currently the Co-Chair of the People of Color Community Employee Research Group (ERG) at Handshake. Angelina also serves on the Diversity Equity and Inclusion (DEI) Committee for the Mountain and Pacific Association of Colleges and Employers (MPACE).
She is the recipient of MPACE's 2021 Diversity & Inclusion Award. Angelina is passionate about advocating for diversity, equity, inclusion, and belonging in both professional and personal spaces.
 Handshake.

While studying at Michigan Tech University, Handshake founders Garrett Lord, Ben Christensen, and Scott Ringwelski discovered the glaring inequality in career opportunities for students across the country. Believing that software had the potential to bridge this opportunity gap, they built the foundations of Handshake. Their friends took their idea on a cross-country road trip to better understand the challenges students face when applying for jobs and to persuade college career centers to partner with them.
Handshake was created to ensure that all college students have equal access to meaningful careers. Since its 2014 founding, its network of university and employer partners—and the impact on students— has grown exponentially. Within a few years, Handshake has become the leading early career community in the US.
In closing.
Be sure to visit both LinkedIn & Handshake links in this post. You can learn about the services they provide at each of these locations.
Tune in on Monday to hear all about this workforce.
Conversations + Connections = Community
Making the world a better place.  One Story at a time.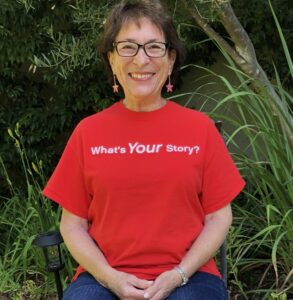 What's Your Story? I want to share it!
 Marsha@borntotalkradioshow.com
Facebook    Twitter  Instagram  LinkedIn