I'm welcoming back Anthony Freeman to the Born To Talk radio show on Monday, November 27th on LA Talk Live starting at 1:00 PT. You can also watch and listen on Ustream.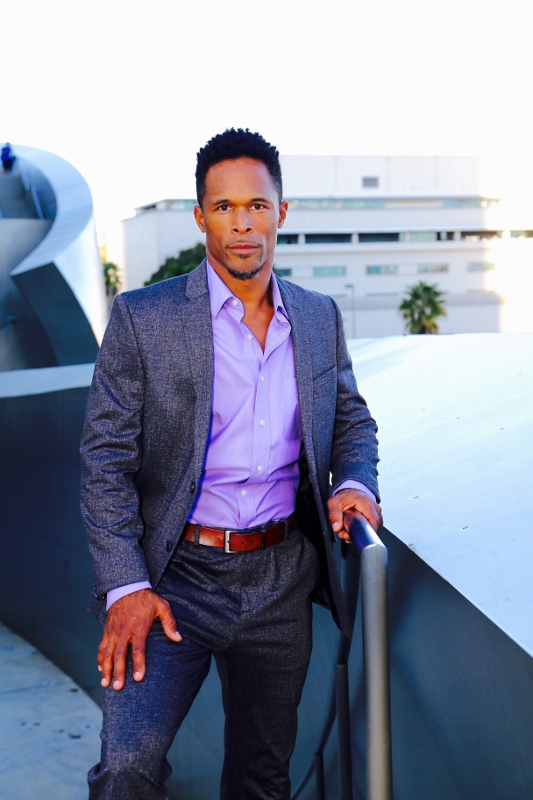 Anthony and I met many years ago while I was working at the Westchester YMCA, right here in my hometown located within the city of Los Angeles and just down the street from the LA Talk Live studio. He was always dedicated to his work-out routine.
Anthony is a former Bicycle Motocross World Cup and National Champion, a Cat-3 Masters cyclist, fitness trainer and athletic coach.  He has a background in cycling (BMX, Road, Mountain), basketball, football, martial arts, boxing, obstacle course racing, running, and weight training with over twenty years of experience designing and monitoring safe and functional training programs from beginner to professional level.
We will be taking about what his company, Freeology that he and his partner Eden Jeffries, offers to young and old alike. From fitness, to healthy eating; along with education to help the youth, Anthony and Eden have a strategy.
Over the past few years, he has dedicated himself full-time to his passion for fitness, health, and community building. Using his applied research on the systematic nature of the human body, he has been developing a training philosophy that integrates mental, physical, and spiritual enhancement using interdisciplinary techniques. Because each body is different, he applies an individualized needs-based approach based on client's health history and physical assessment of cardio fitness, range of motion, strength, posture/alignment, and form.  As an athlete, father, mentor, community supporter and student of life, Anthony aims to make the development of healthy and empowered bodies and minds the foundation for bringing about optimal livelihood.
What these subjects have in common are relationships.  Relationships with our families, our thoughts and emotions and how we maintain and fuel these relationships will be part of our conversation. The holidays are on their way.  Anthony will share some tips for staying healthy.
Please join us and tell your friends.
You can follow me on the Born To Talk radio show Facebook page and twitter @born2talk  
Born To Talk
Conversations + Connections = Community
What's Your Story?