Podcast: Play in new window | Download
Subscribe: RSS
Thank you Barbara Spaulding for joining me on the Born To Talk Radio Show Podcast.
Barbara.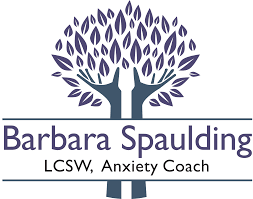 Barbara is an LCSW & Anxiety Coach/Therapist.  She specializes in anxiety relief and techniques. "Anxiety has taken enough of your life.  It's time to take your life back."
As a therapist, Barb has been working with people with anxiety and has put together a program that works. Her mission is to provide answers, support, and healing as well as creating a community where people can share without being judged and won't feel alone like she did.
Her why is simple. She had anxiety and panic attacks beginning in 1979 for 15 years. It was shameful, embarrassing, and isolating, and impacted her life in so many ways. The hardest thing was, she didn't have anybody to talk about it with someone who understood.
Anxiety.
According to Barb, you can recover from anxiety and panic. You don't have to spend years trying to recover.  She has put together a program that works.  When you visit her website you will see many examples.  Do you have an inner critic you'd like to silence? How does stress play a part? Check out her FREE Virtual Anxiety Relief Educational Group on alternating Tuesdays, 5:30-6:30 CT. She will send you the zoom link.
Barb has a sensational Twitter page as well: @spauldinglcsw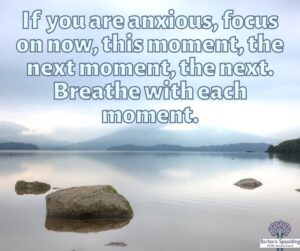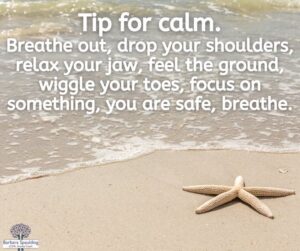 Barb's Takeaways.
"You are NOT your anxiety. You HAVE anxiety. It's time to learn to UN have anxiety.  If you are at war with your anxiety, you will lose. Try kindness, and compassion, not shame and blame.  Your anxious part is a kid part, it is a scared kid part. Listen and work with it. Then you both win.  There is a path out, please don't give up hope. Reach out for help, share, and ask questions.  Anxiety, panic, and OCD thinking are not your fault. You didn't get it because you didn't eat your broccoli."
"What if" thinking is future thinking, "If only" thinking is past. The only place where there is true calm and peace is in "Right now" thinking.  I don't believe we are supposed to live with this type of anxiety. There is a path out."
Tune in to learn more!
***********************
Conversations + Connections = Community
Making the world a better place.  One Story at a time.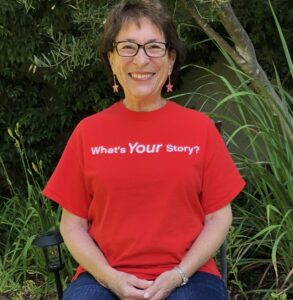 What's Your Story? I want to share it!
 Marsha@borntotalkradioshow.com
Facebook    Twitter  Instagram  LinkedIn