On Monday, July 13th, my Born To Talk Radio Show Podcast will feature two of my friends from the Playa Venice Sunrise Rotary.  Out-going president, Brady Connell and in-coming president, Jerry Jen.
Meet Brady and Jerry.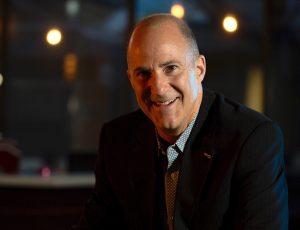 Brady serves as Executive Producer and showrunner of two primetime television series: The Great Christmas Light Fight on ABC, as well as the reboot of Extreme Makeover: Home Edition on HGTV. He also served as Executive Producer of the ABC version of Extreme Makeover: Home Edition (2007-2012).  Brady supervised the television production and construction of over 100 new homes for deserving families. He has helped launch some of television's most successful series, including Survivor and The Amazing Race. Brady has been a Big Brother of Los Angeles since 1990.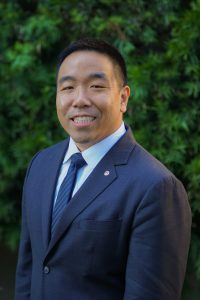 With over two decades of experience in the collections industry, Jerry serves as the principal attorney and owner of Jen Law Firm, APC, a full-service commercial collections and judgment enforcement law firm. As a business litigator, Jerry works closely with local and regional businesses to help resolve their collections disputes and enforce civil money judgments. Outside of work, Jerry has volunteered in pro bono legal clinics and has served as a volunteer mediator through the Los Angeles County Superior Court's mediation (CRASH) program.
What is Rotary?
Rotary is a global network of 1.2 million neighbors, friends, leaders, and problem-solvers who see a world where people unite and take action to create lasting change – across the globe, in our communities, and in ourselves.  There are over 35,000. The Playa Venice Sunrise Rotary is part of this large family of Rotary Clubs.
The focus of our show is to share what both of these men have learned as leaders.  What have been the highlights this past year?   What are the goals this year?
Did you know?
Rotary has been working to eradicate polio for more than 30 years.  We've helped immunize more than 2.5 billion children in 122 countries. So far, Rotary has contributed more than $1.8 billion toward eradicating the disease worldwide.  Today, polio remains endemic only in Afghanistan, Nigeria, and Pakistan. But it's crucial to continue working to keep other countries polio-free.
As a humanitarian organization, peace is a cornerstone of our mission. We believe when people work to create peace in their communities, that change can have a global effect.  We support peace fellowships and scholarships. Our members take action in service projects.
Lastly.
I've given you a snippet about Rotary, there is so much more to know.
Tune in to our show to hear about the goals for Playa Venice Sunrise Rotary in this coming year.

---
What's Your  Story? Conversations + Connections = Community