Podcast: Play in new window | Download
Thank you, Jayme Bella, for joining me on the Born To Talk Radio Show Podcast today.  Jayme is the Founder and Mompreneur of Greenerways Organic.
In the beginning.
Raised outside of Philidelphia, Jayme attended Hofstra University, in Hempstead, New York. Part of Long Island's largest private University.
Jayme and her husband Jimmy were expecting their first child, in New Jersy, when a Noreaster came through and flooded their house.  That resulted in a mosquito problem.   When they went to the store to find bug spray, all the labels listed harsh chemicals. Jayme didn't want to risk putting them on herself or affecting her unborn child. She went up and down aisles in stores and couldn't find anything. She took the message to heart that her Grandma Bella told her,  "Read the label, if you can't pronounce the ingredients you may not want to purchase it."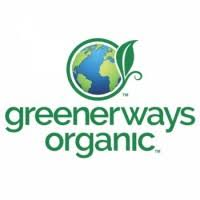 Thus began the mission of Greenerways Organics. Her husband already had a green cleaning business.  They understood essential oils and healthy products.  She realized it was hard to find healthy organic solutions. So as she said they "tinkered" with formulas in their living room. A friend made a machine and together they produced a bug spray. Jayme started selling it to her friends and family. The response was so overwhelming, they decided to start Greenerways to bring healthy affordable solutions to the masses.
As a result of their diligence, a team was assembled that included a couple of doctors. They came up with a formula for a bug repellent.
Essential Oils.
When you think of the smell of peppermint, sage, or lavender, do you smile?  Whether you rub them on your body or use those oils in an infuser, it's relaxing and can calm you down.
And More.
Greenerways is more than a business. It is a lifestyle, that includes her 11-year-old son and 10-year-old daughter.  They live with parents that care about being responsible business owners. They have sat in on meetings, they have traveled the world. Bugs are not going away. Therefore, They Greenerways Organic has developed many products to cope with them from sprays to cleaners and balms.
The Future.
Living a healthy, organic lifestyle is extremely important to Jayme.  Watch for their organic products to be in your Costco in the next few months!
Check out their website to see a list of their products. Get ready, summer is here!
---
What's Your  Story? Conversations + Connections = Community