Podcast: Play in new window | Download
Subscribe: RSS
Thank you, Jerome Charyn, for being a guest on my Born To Talk Radio Show, Podcast. Jerome Charyn is an award-winning American author. With more than 50 published works. He has earned a long-standing reputation as an inventive and prolific chronicler of real and imagined American life.
Background.
Jerome was born in the Bronx in 1937. He attended the HS of Music and Art and Columbia College. He wanted to go to Harvard but he didn't dare apply.
After his first novel was published, he went on to teach at Stanford and became as he would describe, "a kind of samurai warrior."  He also taught at Princeton, Columbia, NYU, Rice, and the City University of New York – always as a visiting professor. Then he continued to the American University of Paris where he started his own film department.  It gave Jerome a great deal of pleasure, sitting with his students and watching the films he loved.
Big Red.    A Novel starring Rita Hayworth & Orson Welles.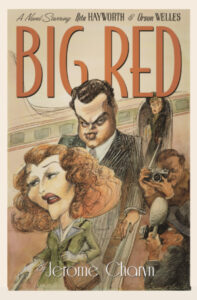 The story begins in 1943.  In the novel, Big Red, Jerome reimagines the life of one of America's most enduring icons, "Gilda" herself, Rita Hayworth, whose fiery red tresses and hypnotic dancing graced the silver screen over sixty times in her nearly forty-year career. The quintessential movie star of the 1940s, Hayworth has long been objectified as a sex symbol, pin-up girl, and so-called Love Goddess. Here Jerome channels the ghosts of a buried past, and finally lifts the veils that have long enshrouded Hayworth, evoking her emotional complexity―her passions, her pain, and her inner turmoil.
Rita Hayworth & Orson Welles.
Just a bit of the backstory, about Rita Hayworth.  In a second marriage for both of them, she was married to director, producer, actor, screenwriter, and radio personality, Orson Welles on September 7, 1943.  It didn't last long and ended in divorce on November 10. 1947. Both went on to have illustrious and successful careers.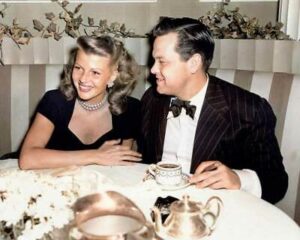 Jerome's Takeaways.
"Anyone who enters into the narrative of this novel will discover a Hollywood that has never been depicted before.  I can still smell the aroma of the streets, its particular, hypnotic perfume.  And that is what I wanted to deliver to the readers of Big Red.
What was it really like to be alive in Hollywood in 1943, in the midst of World War II, when the West Coast still had a residual fear of a Japanese invasion?
Yet during the war, Hollywood became the capital of the Western World.  Everyone lived both their everyday lives and their Hollywood lives. And I hope that readers will discover themselves living on these very streets and going to The Regina, Rusty's own movie house, right on Hollywood Boulevard, where Rusty held court as Regina X."
Tune in to hear about how he blended history and fiction in Big Red!
***********************
Conversations + Connections = Community
Making the world a better place.  One Story at a time.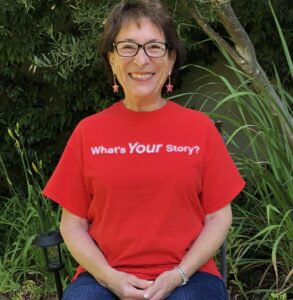 What's Your Story? I want to share it!
 Marsha@borntotalkradioshow.com