Joining me on the Born To Talk Radio Show Podcast on November 8th, 1-2 PT is Jessica Gholson.
Jessica.
Jessica Gholson is a licensed marriage and family therapist with over 20 years of experience working in mental health. She is the Program Director of U.S.VETS — Inglewood. U.S VETS is the largest non-profit provider of comprehensive services to homeless and at-risk veterans.  The Inglewood location in California is part of the national organization. Jessica's family has a strong connection to service starting with her late father having served in the U.S. Army, three siblings being veterans, and her late Uncle who served 20 years in the U.S. Army.
Jessica moved from her hometown in Louisville, Kentucky to complete her master's program at Pepperdine University and is a long-time Inglewood resident. She transitioned after 7 years in behavioral health managed care into the non-profit sector to reinvest her time into her community supporting veterans at U.S.VETS — Inglewood.
U.S. VETS-Inglewood, CA  Serving Those Who Served.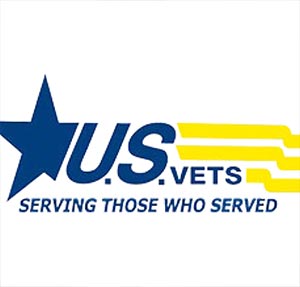 Their mission is the successful transition of military veterans and their families through the provision of housing, counseling, career development, and comprehensive support.
Program Overview:
Housing.  Transitional and permanent, emergency housing, move-in assistance, utility assistance, housing search, furniture, and household goods.
Counseling.   Individual and group mental health, PTSD, substance abuse treatment, inner conflict.
Case Management. Individualized case plans, goals, advocacy, benefits assistance.
Outreach.  Clothing, emergency housing, food.
Supportive Services for Veteran Families.  Financial assistance, rent payments, eviction prevention services, general household items assistance, utility payments, car repairs, rapid re-housing.
Career Services.  Career center, job interview skills, job search assistance, resume writing, clothing, supportive employment needs.
Life Skills Groups.  Culinary skills training, sobriety support, hiking, writing, motivation, meditation, art therapy.
Aftercare Services.  Case management, financial assistance, tenant rights, medical claims, VA benefits, use of public transportation, and other life skills training as needed.
As you can see, by the services they offer, they want to help Veteran families in many outreach ways in the city of Inglewood, CA.
U.S. VETS
"U.S. VETS is on a mission to end veteran homelessness in the United States. "The streets" are simply no place for veterans; no place for the many men and women who volunteered, giving of themselves and their youth, to protect our great freedoms."
"We believe all veterans deserve every opportunity to live with dignity and independence. It is our duty at U.S.VETS to deliver on our promise to always serve those who've served."  Log on to their national site here to see where they are located across the U.S. Perhaps you could volunteer if there is a location near you.
---
Tune in to hear about the wonderful work that Jessica along with the staff and volunteers are doing to help the Veterans in Inglewood.
---
Conversations + Connections = Community
Making the world a better place.  One Story at a time.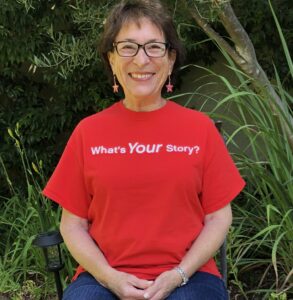 What's Your Story?  I want to share it.
Marsha@borntotalkradioshow.com
Facebook    Twitter  Instagram  LinkedIn