Podcast: Play in new window | Download
Subscribe: RSS
Thank you, Tim Dura, for joining me today on the Born To Talk Radio Show Podcast.
Tim.
To start with, Tim received two Bachelor of Science degrees from North Dakota State University. The first was in 1974 and the second in 1982. He went on to receive his MBA from Chapman University in 2002. He also holds an executive chef's license.
Tim served as a command fighter pilot in the United States Air Force and, after 22 years of service, retired due to medical issues.
In the meantime, Tim started and operated three diverse businesses in entertainment, food service, and aviation. Then he began a 20-year teaching career and became involved with teaching entrepreneurship. Tim's program was extremely successful.  He was named the  Network for Teaching Entrepreneurship FFTE's  Entrepreneurship Educator of the Year for 2015.
Currently, Tim is the Chief Operating Officer of the Polk Institute Foundation, based in Los Angeles, CA.
Polk Institute Foundation.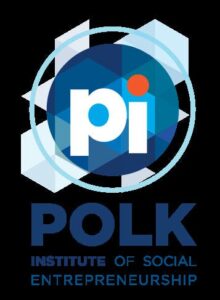 The Polk Institute Foundation is the most comprehensive and complete alternative for people of color, veterans, and other minorities to receive training on how to become your own CEO, start your business or take your struggling business to the next level. They provide superior training and support from day one until you get that first round of seed money to start your business.
They provide a master practitioner's level experience in entrepreneurship that you cannot and will not receive from anyone else. The good news is that this level of experience is free to their Cohort candidates. They hope to receive donor support to the tune of 1,000,000 dollars per year to operate the foundation, build their equity fund, provide seed money to candidates who successfully complete the program, and market themselves nationally now as well as internationally within the next 3 years.
As a retired US Air Force member, Tim understands the transition problems vets have transitioning from active duty to the civilian side. A lot of his brothers and sisters in arms get lost in the shuffle. Polk provides them a chance to grab hold and run with their own destinies. Not only to make it on their own but in turn, give back to their brothers and sisters by giving them jobs and other opportunities to continue the transition process.  They are going to start Cohorts 2a, b, and c effective February 3, 2022. (Startup, Veteran, and Legacy)
What you need to know.
Their website is open now for anyone interested, to sign up for Cohort 2. They will be closing applications and begin the interview process on December 1, 2021.
If anyone has any interest in joining Cohort 2, becoming a donor, a mentor/subject matter expert, or would like to get more involved in other ways, you can contact the Polk Institute at info@polk-ise.org . You can also go to their website to become a donor.
If you have any specific questions you can contact Tim directly at tdura@polk-ise.org .
Tim wants the vets out there, whether you have already started your business or are looking to do so, to contact him personally so they can get you on board. They are all about supporting our military members and will support you any way they can once you have been on-boarded.
In closing.
If you are Humble, Hungry, and Coachable…
Check out the amazing opportunities at the Polk Institute Foundation for more information.
Thank you for your service, Tim!
---
Conversations + Connections = Community
Making the world a better place.  One Story at a time.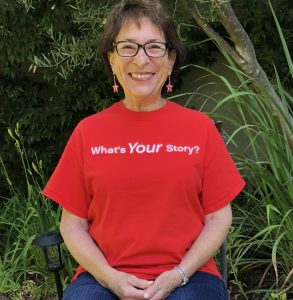 What's Your Story?  I want to share it.
Marsha@borntotalkradioshow.com
Facebook    Twitter  Instagram  LinkedIn