Podcast: Play in new window | Download
Subscribe: RSS
Thank you Sam Adels and Zoe Markwalter, Co-Directors from Land To Learn, for joining me on the Born To Talk Radio Show Podcast.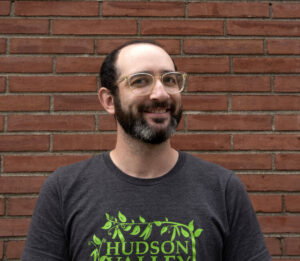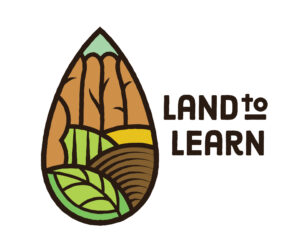 Land to Learn is a small nonprofit garden-based education program working in partnership with 4-public school districts in the Hudson Valley region of New York State. They work primarily with K-2 students. Their garden programming complements academic learning through functional applications of math, reading, art, and science. As well as, ELA & literacy, and social & emotional interactivity.  As a result of their efforts, the Land to Learn program is reaching over 2,000 students just in K-2nd grade and an additional 3,000 in their additional partnerships.  Can you just imagine the impact this is having on this population? Check out their amazing lineup of programs!
Programs.
Sprout Ed. Program.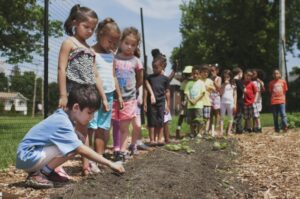 Land to Learn's in-school program brings garden-based education to 11 public elementary schools throughout New York's Hudson Valley region. They have developed 68 unique garden-based lessons.  This is part of a scaffolded curriculum in which each year builds upon the last, from the start of kindergarten through the completion of 2nd grade.  Kindergartners are Beginning Gardeners: Developing an understanding of what a garden is and who gardeners are.  1st Graders are Garden Scientists: Developing environmental literacy. And 2nd Graders are Gardening Chefs: Developing food literacy. Check out this Youtube.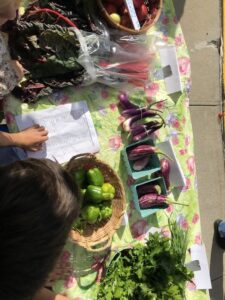 The Crop Shop program stemmed from a desire of Land to Learn to share the abundance of fresh produce from their school gardens with the school community.  And at the same time to provide an educational experience for students in running a small business. Not only do they sell, but they also need to understand how to use calculators. In 2020 & 2021 Crop Shop went virtual! During the pandemic, they transformed their student-run farmers' market program into a virtual vegetable experience.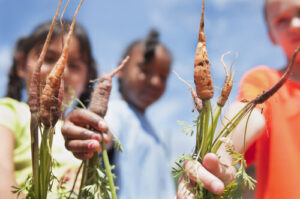 The Radicle Roots program participants engage in training and discussion around food justice and community building. They harvest produce from school gardens and Newburgh's Downing Park Urban Farm to donate to community food pantries and kitchens.
The Ground Truth program is dedicated to serving youth in residential centers, such as foster care centers. In addition, they also serve mental health facilities, prisons, and similar institutions. It was started because Land to Learn recognized that youth in these types of centers could greatly benefit from access to gardens' positive impacts on mental and physical health, opportunities to practice social-emotional skills, and their usefulness in hands-on, skills-based education.  Program participants gain gardening and cooking skills, food equity training, job readiness training, and social-emotional tools. This initiative seeks to help youth become better equipped to improve local food systems for themselves and their communities moving forward.
ToolShed.  Are you interested to bring this type of education to your community?  Then you need to check out the ToolShed!  They provide the tools you need to start a garden-based education program! Land to Learn's ToolShed offers training and consulting services to educators and schools. They have developed effective curricula to become experts in educational gardens, and have learned how to work with school communities.  Whether you are a teacher, or a caregiver looking to supplement your child's learning.  Or, maybe you are home-schooling, Land to Learn would like to offer these resources and expertise to you!
Breaking News.
In their 8th operational year, Land to Learn is in the nascent stages of shifting to a shared leadership model in an effort to more effectively reach their program participants through multiple levels of engagement and community feedback. These are exciting times as they restructure and continue to involve staff in sharing leadership moving forward.
In closing.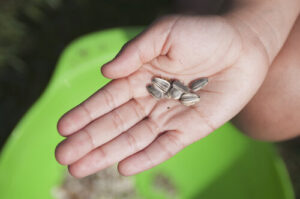 Consider planting seeds of hope for this organization.
Land to Learn is a certified 501c3 nonprofit; all donations are tax-deductible to the fullest extent allowed by law. If you like what you heard, consider making a donation to their year-end campaign before January 1, and your dollars will be matched.
I hope you enjoy listening to our podcast. 
Special Thanks to Sam and Zoe for making this not only entertaining but informative!!
Conversations + Connections = Community
Making the world a better place.  One Story at a time.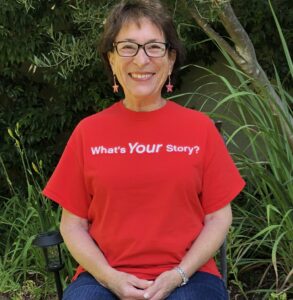 What's Your Story?  I want to share it.
Marsha@borntotalkradioshow.com