Podcast: Play in new window | Download
Subscribe: RSS
Today's show is a spotlight on Mona Clayton and her community support for the nursing profession. Mona shares her story of who inspired her to become a nurse and encouraged her when she thought about quitting.
You will hear about her non-profit The Nurses Pub and what prompted her to start it. Hear what she has brewing!
Mona has a deep passion for not only inspiring nurses in the US but also in countries around the world. Her goals are lofty and she has a "don't give up" attitude to help future nurses and continuing nurses. Her #future100K is focused on encouraging people from all over the world to consider the nursing profession.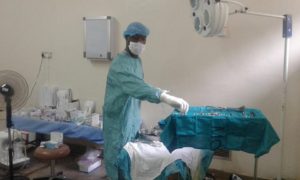 Here is just one success story. Kenneth Kennif Maroko Lives in Madiany, Nyanza, Kenya.
"Nursing Journey is tough..but with determination, hard work and prayer it's all smooth. I started my journey way back in 03/03/2003. I almost dropped out of college But I got determined and I prayed. Thanks to friends and relatives who stood by me. Currently, I am a Registered Perioperative nurse. It is possible."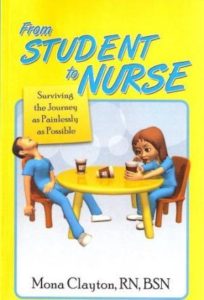 Mona's best selling book, From Student to Nurse…Surviving the Journey as Painlessly as Possible is a motivational tool for nursing students, potential nursing students, and individuals who never thought, in their wildest dreams, that they would be able to pursue or complete their nursing journey.
What else does Mona do? She has seminars and workshops, including one very special event coming this November 13th from 5-9 at the National University Los Angeles Campus. I have the privilege of being her Master of Ceremonies. If you are interested in registering or know someone that would like to attend, here is the link for more information. The name of the seminar is, "How to De-Stress in Times of Stress." This seminar is designed for students considering the medical profession and current students. There will be speakers and panelists along with time for questions and answers.
I'm sure you will enjoy this show and will feel Mona's passion about the nursing profession. This may be a game changer for you! Thank you, Mona!
What's Your Story?
Born To Talk
Conversations + Connections = Community
Here's how you can reach me.
marsha@borntotalkradioshow.com