Lisa Gaytan Harper will be joining me on the Born To Talk Radio Show Podcast on Monday, November 13th from 1-2 PT.
Meet Lisa.
Lisa serves as the Director of Latino Services at Alzheimer's Los Angeles. In this role, Lisa leverages her extensive knowledge and experience to bridge gaps in knowledge and care within the community. Lisa holds a master's degree in social work from Azusa Pacific University and is on the path to completing her doctoral degree at USC next year (2024).
Drawing on over a decade of real-life community experience, Lisa  has honed her competence-based leadership skills, particularly within the Latino community.  This includes transitions of care, and end-of-life care and its associated grief.  She steady believer in the power of information. Lisa understands that well-informed communities thrive.  She has witnessed how individuals come alive and improve their quality of life when equipped with the knowledge they need.
Mission & History.
Alzheimer's Los Angeles was founded by concerned community members in 1981 with a mission to improve the lives of families affected by Alzheimer's and dementia by increasing awareness, delivering effective programs and services, providing compassionate support, and advocating for quality care and a cure.
Dementia.
Dementia is a general term for loss of memory, language, problem-solving and other thinking abilities that are severe enough to interfere with daily life.
Alzheimer's disease is the most common cause of dementia in older adults. Alzheimer's disease is an irreversible, progressive brain disorder that slowly destroys memory and thinking skills and, eventually, the ability to carry out the simplest tasks.
Scientists don't yet fully understand what causes Alzheimer's disease in most people. The causes probably include a combination of age-related changes in the brain, along with genetic, environmental, and lifestyle factors.
In Closing.
Lisa's dedication and expertise make her a valuable asset to the Latino community, working tirelessly to create positive change and foster a sense of connectedness and empowerment. With her leadership, the community is better equipped to face challenges and embrace opportunities for growth and well-being.
Tune in to hear this informative podcast.
Conversations + Connections = Community
Making the world a better place.  One Story at a time.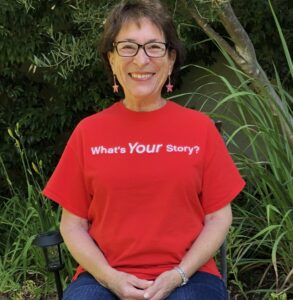 What's Your Story? I want to share it!
 Marsha@borntotalkradioshow.com