Sharon Dale is my neighbor.  We met for the first time at our local Armstrong nursery a couple of months ago when she was ringing me up.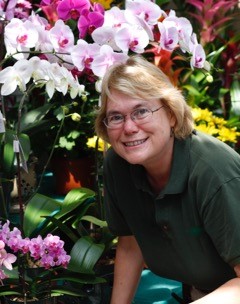 Little did I know, that Sharon is someone that I had heard on the radio for a long time. She was the familiar voice that broadcasted the news, for a very popular local radio show, Mark and Kim in the Morning on KOST for over 17 years.
Please join us at 1:00 PT on Monday, June 12th on LATalkLive or UStream  This is an audio/visual show. If you miss the live broadcast, you can check out the archived link later in the day.
We will be talking about Sharon's early days in College Radio starting in Brunswick Maine. Why did she move from the beautiful state of Maine? How did that experience translate into a celebrated 30 year career in broadcasting. What else did she do as a newscaster? We'll be talking about that and much more about the world of radio both A/M & F/M and her 5-year internet show, Hill and Dale.
Sharon and her husband owned a business for 15 years in our hometown of Westchester, Noisy Toys. This was not your typical toy store, rather this was the place that drummers and percussionists came to buy their instruments and jam together.
Sharon has not only been recognized for her achievements from the Radio and TV News Association of Southern California with three Golden Mike awards, but she has many interests that we share since she retired.   If you listen and watch my show each week, you know how important music is to me, turns out music is a passion for her as well.
If you add in her love of gardening and photography you can see why I just had to have her as a guest on my show.
I know you will enjoy our conversation.  She has a story to tell and I'm glad to share it with you.
Born To Talk
Conversations + Connections =Community
What's Your Story?