Podcast: Play in new window | Download
Subscribe: RSS
Today's show with Michael Levy takes us on an optimistic look at life.  Michael shares his journey by living his life by example. For me, it was a master class. One that I will need to listen to more than once. I will do my best to give you a glimpse of our conversation, but that will be my interpretation. It was clear to me that what matters most will be your interpretation.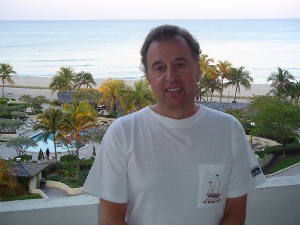 Michael the Optimist.
Michael has always been a dreamer for as long as he can remember. He is self-taught and self-motivated. He defines Ego and Genuis and applies it to his daily life. Michael explains what stupidity means to him vs. clever.  And why he identifies with one over the other. When I asked him about always looking on the bright side of life, he talked about PITS…Perception, Ideas, Thoughts, and Suggestions.
The I's have it!
Words matter to each of us in their own ways, some of us are literal others are figurative.  We talked about his 10 Characteristics of Power for Optimal Living. As we moved through the following words, Michael shares what each of these words means and how he applies them to his life.   They all start with the capital I defining how we can be the best we can be.
Here are those words:  Innovation, Inhale, Inspire, Intuition, Insight, Infuse, Instinct, Inspirit, Ingenious and Intelligence.
Michael the Author.
Michael has written 16 books. The one we spent talking about today was Well, Well, Well  Eat Well, Think Well, Live Well.
In the first section, he describes nutrition. He refers to Eating Well as the good, the bad and the ugly.
In the second section, he talks about Thinking Well. Michael poses a thought-provoking question when he said, "Do you choose your thoughts? Or,  do your thoughts choose you?"  JOY…Just Obey Yourself.
In the third section, he talks about Living Well.  Mediation and revisiting your core values is an excellent start. We are all passing through. In this time when a pandemic virus is circulating our world, how will you choose to live well?
Additional books for your consideration are:  The Joys of Live Alchemy and Cutting Truths.
This show has many takeaway moments, I will leave you with a poem Michael wrote and shared with us at the end of the show.
---
In closing, each guest that I have on my show brings their passions and stories to life. I consider this a privilege. Many of us are "hunkered down" during these very difficult times of staying healthy. I extend my best wishes to all of you, please continue to live your life in the best way you can.  Fill up that gratitude jar, reach out to family and friends, your voice may make all the difference in the world to someone that wasn't expecting to hear from you. Try to balance your life between needing to know what is happening and needing to take care of your spirit. Plant those seeds of kindness however you can, they will flourish into flowers for all to enjoy.
Remember, Social Distancing is not the same as Social Media. Share what makes you happy and gives you hope, it might just put a smile on someone's face because you took the time to share!
We Can Do This!
---
What's Your Story? Conversations + Connections = Community