Podcast: Play in new window | Download
Subscribe: RSS
Thank you Ken Atchity for joining me today on the Born To Talk Radio Show Podcast.
Ken's Background.
To start with, Ken attended Georgetown (BA) and Yale (Ph.d).  Then he became a professor of literature at Occidental College.  Followed by a  Fulbright Professor of American Studies to the University of Bologna. But that was just the beginning of his second career as a literary manager and producer.  Ken's life passion is finding great storytellers and shaping them into commercial authors and screenwriters.
With forty-five years' experience in the publishing world and thirty-five years in entertainment, Ken is a self-defined "Story Merchant" – author, professor, producer, career coach, teacher, and literary manager, responsible for launching dozens of books and films.
Author.
My Obit: Daddy Holding Me.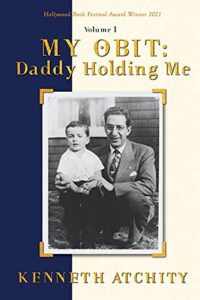 In his book, it becomes clear that he has a purpose. Surprisingly it started at a very early age, as a child. Ken has been writing his entire life. He mentions in his book, that it bothered him to think that another author would write his obituary.  He, like me, is a control freak and didn't want to wait around for someone else to summarize his life.  Think about that for a minute.
I like his quote from the book:  "Only you should fashion meaning from the things that happen to you.  It's your life, after all.  If you can't do it now, you will do it someday. If you keep track of things that happen, store the evidence and hang around long enough to figure out the pattern the pieces form: the pattern of your life."
Check out this easy link to purchase his book.
Ken's Takeaways.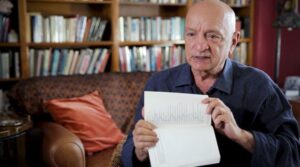 "I've always lived my life following the observation of the Spanish philosopher Jose Ortega y Gasset: "I think the only immoral thing is for a being not to live every second of his life with the utmost intensity." That means exploring your every potential, pushing every envelope, jumping into every opportunity. Go for it! You only live once for sure!"
In closing.
I am celebrating my 4 year anniversary as the host of this podcast on Blog Talk Radio. Next month will be when I had my very first broadcast on LA Talk live 7 years ago.  I have had many moments of self-reflection.  We all walk down our own path.
I hope this podcast inspires you to think about your life and capture those moments and stories that you can share with others.
Thank you, Ken!
***********************
Conversations + Connections = Community
Making the world a better place.  One Story at a time.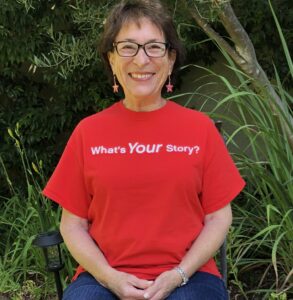 What's Your Story? I want to share it!
 Marsha@borntotalkradioshow.com
Facebook    Twitter  Instagram  LinkedIn