Podcast: Play in new window | Download
Subscribe: RSS
Thanks, Elizabeth Penuela from the Venice Skills Center, for sharing your inspiring story on the Born To Talk Radio Show Podcast.
Liz's story.
Imagine being a 12-year-old sixth grader and leaving your homeland in South America not knowing anyone and arriving in the US to meet your Aunt's for the first time. She quickly learned English after being emersed in middle school for one year.
Liz shares stories of her high school years as a student at Taft High School. Her career counselor, Mr. Coleman changed the direction of her life, when he suggested she enroll in the Occupational Center down the street from her high school. He told her, "Select something that you think may interest you to help you find a good job after you learn the skill." Liz took Mr. Colemans advice.
Enter the world of Cosmetology. She attended their after school evening program in her junior and senior year to get her certificate. The world opened wide for this young woman. What happened next was really fantastic. You'll have to listen to the show to find out who the Rizzo's were and how they impacted her life.
College and beyond.
If you follow me on my website and radio show, then you are well aware that I love stories about the passions of my guests. This show is no exception. Liz's stories are personal and also professional. Her mentors encouraged her to teach Cosmetology to high school students. However, she didn't stop there. She taught Cosmetology in Adult Education, to their family members as well. Cosmetology is more than just cutting hair or doing make-up and manicures, science, and math play big roles in getting a license.
Not only did Elizabeth Penuela receive Bachelor and Master Degrees, but she is the Assistant Principal at the Venice Skills Center.
She understands that education affects more than the student, it affects the entire family. Therefore, she takes that very seriously.
About the Venice Skills Center schools.
All seven Venice Skills Center campuses are part of the Division of Adult and Career Education, DACE. This is their mission statement:
"The mission of LAUSD's Adult and Career Education Division is to increase the educational attainment and socioeconomic status of its students by preparing them for post-secondary studies, careers and civic participation."
Did you know?
They offer specialized programs in the following areas at minimal costs:
Dental Assistant Program. Pharmacy Tech Program. Child Development Program. Internetworking and Cyber Security Program. Accounting and QuickBooks Program. Computer Operator Programs. Video Production Program. Academic Programs for adults and younger adults along with independent study programs. ESL programs. And this is the part I found most interesting, these programs are designed for 16 years old and up.
Liz shares a few success stories that are truly inspiring. She is totally committed to helping students. She mentioned, by all means, just send her an email if you have any questions. You can reach Elizabeth Penuela at EPenuela@lasud.net
One last thing I wanted to mention, as you listen to the show unfold. For example, if you are skilled in any of the above program areas, perhaps you would consider teaching what you know to others. Liz can help you with that too!
Would you like additional information about classes? Call 310-664-5888 or you can register online
Great words to live by from Elizabeth.
"Do everything you do with love passion and commitment"
"Making a Positive Difference One Student at a time"
---
What's Your Story?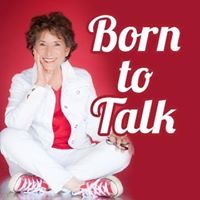 Conversations + Connections = Community
Do You have a Story to share? Contact me. Marsha@borntotalkradioshow.com