My guests on the Born To Talk Radio Show Podcast on July 10th from 1-2 PT are Dr. Bob and Elizabeth Uslander. They are the Co-Founders of Empowered Endings.
Meet Dr. Bob and Elizabeth Uslander.
Dr. Bob has practiced medicine for 35 years. As an Emergency Physician for 25 years, he has witnessed the gaps in our healthcare system firsthand. Over the years, his growing concern about patients' quality of life and ability to influence their own treatment drove him to transition to palliative and hospice care. Over the past ten years, his practice of Palliative and End of Life medicine has focused not just on the physical needs of his patients. He also focuses on their emotional, intellectual, social, and spiritual needs. Dr. Bob is passionate about eliminating the fear that keeps people from experiencing peace and joy at any stage of life.
Elizabeth, MSW MTS, has refined her expertise as a Spiritual Counselor and Medical Social Worker through decades of education and experience supporting people through the challenges of life's major transitions. As a result, Elizabeth has all too often witnessed the obstacles the people she served have encountered.   She is searching for whole-person, trauma-informed, and culturally-competent care. Elizabeth is motivated to ensure dignity for all in hopes of creating a new paradigm of healthcare.  In this case,  one that allows for the needs of each person and their loved ones to be heard and honored. Her greatest gift is transforming the pain of grief into the possibility of life.
Empowered Endings.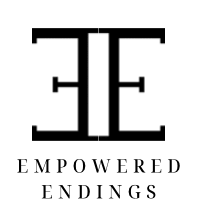 Empowered Endings brings together Dr. Bob and Elizabeth's experience and vision with the skills and expertise of like-minded professionals in many fields. Their goal is to ensure that patients and their loved ones always have access to an end-of-life experience where their decisions, goals, and dignity are honored.  Furthermore, they also seek to transform the way the Western world thinks about and deals with end-of-life care.  Dr. Bob & Elizabeth believe that by planning, listening, and honoring the wishes of the people in their final chapter, they can rewrite the tragic narrative associated with death.
In Closing.
"Imagine an end-of-life experience in which everyone feels, Heard, Held, and Whole. That's an Empowered Ending."
Tune in to hear more!
***********************
Conversations + Connections = Community
Making the world a better place.  One Story at a time.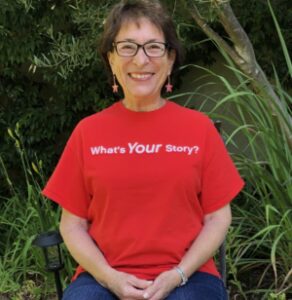 What's Your Story? I want to share it!
 Marsha@borntotalkradioshow.com
Facebook    Twitter  Instagram  LinkedIn