Podcast: Play in new window | Download
Thank you, Robert Hoyman, for joining me on today's episode of the Born To Talk Radio Show Podcast.  Robert is the author of Limerick Comics.
Robert's Background.
Robert retired after 41 years as an elementary school teacher.  He coached after-school athletics, rendered counseling services to children, adolescents, and their parents at a community counseling center, and worked as a competency trainer for the court system. He also served on the board of directors at the local children's community theatre.  While teaching, Robert had a favorite book that he read with his own sons and students, by Edward Leer, Book of Nonsense. Here is an example of Edward's limerick, that Robert read on the show!
"There was an Old Man with a beard,
Who said, "It is just as I feared!-
Two Owls and a Hen,
Four Larks and a Wren,
Have all built their nests in my beard!"
However, what Robert came to realize was there were very few books in the library to teach the value of limericks. As he read to his students and his own kids he wanted to excite them about reading and learning. Subsequently, he began the limerick writing process with the students.  They also illustrated their limericks with the pictures they drew.  As you might imagine this was a fun project for his students.   Fast forward, he pledged when he retired he would write a book of limericks.  Enter…
Limerick Comics.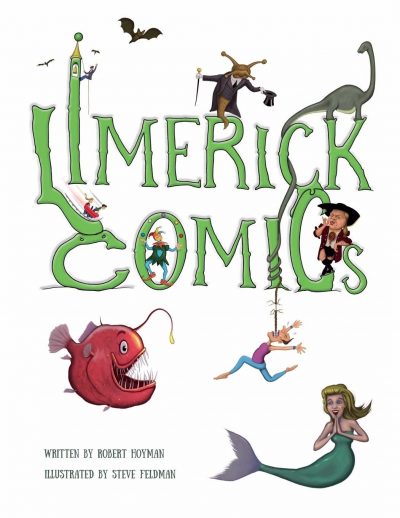 Now Robert has blended poetry and nonfiction in his illustrated Limerick Comics.  What was important to him was combining science and history. Besides writing the words, he wanted it to be visually stimulating as well, enter Steve Feldman.  They have become the dynamic duo!
Here is an example of one of Robert's limericks!
"The bat in the belfry named Joe,
Quite often knew not where to go.
Although he was blind,
He listened to find,
The pulsating echo below."
This introduction to the poetry of bats does not stop there. Now, this becomes a science lesson about bats. That's on the following page.
Not only are there 32 pages of original limericks and the concept but there is also a glossary at the end. And equally exciting is along with the hardcover edition is a free PDF lesson plan for students grade levels 3-5, aligned with state standards. He has a purchase tab on his website.
In today's distance learning, you can see how students, parents, grandparents, librarians, and anyone that loves poetry can learn something new. And imagine if the verses are memorized along with the visual memory, the limerick will stick!
When Robert entered his classroom every day he went with this philosophy.  "I'm going to have fun today!"
I'm guessing outside, the classroom that philosophy is alive and well!
Tune in to hear his story!
---
Making the world a better place.  One Story at a time.

What's Your Story?  I want to tell it.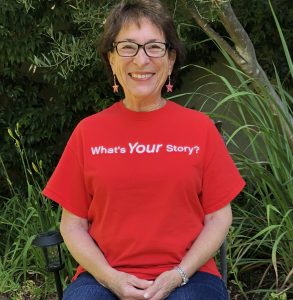 Marsha@borntotalkradioshow.com
Facebook    Twitter  Instagram  LinkedIn