Robert Rivenbark will be my guest on the Born To Talk Radio Show Podcast on December 12th from 1-2 PT.
Meet Robert.
To being with, Robert attributes his love of writing to his 6th-grade homeroom and English teacher at Sagamore Hills Grammar School in Atlanta. As a result, he will tell you she had a profound effect on him because she encouraged him to become the class playwright and short story writer
Robert's background includes his master's degree in Creative Writing from Antioch University, after winning a full academic scholarship to study for two years in Oxford and London, England, based on his winning short story collection. He returned to the U.S. for a career in journalism and advertising. Robert also worked as a senior copywriter and video producer.
The Cloud.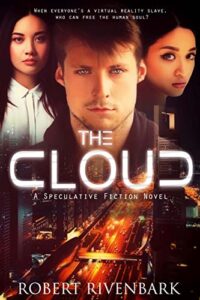 "When everyone's a virtual reality slave, who can free the human soul?"
We will be talking about his Speculative Fiction Novel, The Cloud.  Perhaps you are not familiar with this genre.  Robert will share what that means and how it applies in his first novel. Get ready for a bumpy ride. How does Virtual Reality play a part?
According to Robert: The Cloud is a terrifying vision of a possible future he hopes we can avoid. It's a cautionary tale with sexy, suspenseful thriller elements that keep you turning pages. While at the same time, hoping for the hard-won redemption of the male and female protagonists, as they face near-impossible odds.
In Closing.
His novel won First Place in the science fiction category in the San Antonio Writers Guild 27th Annual Writing Contest in February 2019. That lead him to secure exclusive representation from Hollywood literary manager Ken Atchity of The Story Merchant.
So then, what gave him the fire in his belly to write his novel? There's action and suspense in this cautionary tale about the future.
Have you considered writing a book, Robert will take us through his process for budding writers looking to publish their first book.
Robert is a masterful storyteller!  Tune in to hear more!
***********************
Conversations + Connections = Community
Making the world a better place.  One Story at a time.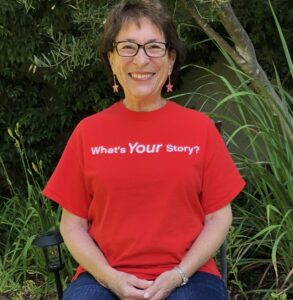 What's Your Story? I want to share it!
 Marsha@borntotalkradioshow.com
Facebook    Twitter  Instagram  LinkedIn