Join me on Monday, December 23rd, from 1-2PT,  for another episode of the Born To Talk Radio Show podcast.  Susan G. Komen LA County will be having their the 7th Annual Metastatic Breast Cancer Conference. My guests Sharon Schlesinger and Dr. Josh Neman will be telling us about this important event.
Meet my Guests.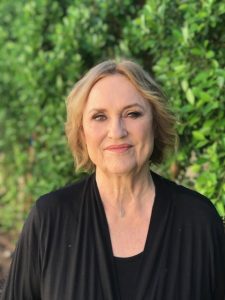 Sharon Schlesinger is the Metastatic Breast Cancer Committee Founder and Chair. Sharon was diagnosed with both breast and cervical cancer over 28 years ago.  This was long before the internet, social media, and the entry of Susan G. Komen on the national stage. Her cancer was caught at an early stage, and she was lucky enough not to experience a recurrence or a more advanced stage, even though the fear remained long after everyone else decided she was cancer-free.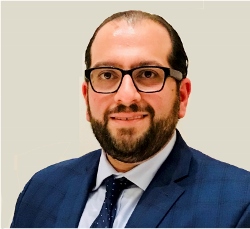 Dr. Josh Neman is an Assistant Professor of Neurological Surgery, Physiology & Neuroscience and Member of the Norris Comprehensive Cancer Center at the Keck School of Medicine of USC. Dr. Neman received his doctoral degree at the UCLA David Geffen School of Medicine in neurobiology. He then went on to complete his cancer biology fellowship at the City of Hope's Beckman Research Institute. Dr. Neman also serves on the Board of Directors of Susan G. Komen LA County.
About the Metastatic Breast Cancer Initiative.
"Susan G. Komen LA County has taken a leadership role in providing outreach and education to our most vulnerable community, the men and women diagnosed with advanced breast cancer. Whether you call it Stage IV or metastatic disease, the patient must face a chronic life-long illness. From the earliest stages of breast cancer to the more advanced, Komen understands the unique and difficult issues confronting anyone who has been touched by cancer."
Metastatic Breast Cancer Conference.
On January 4th, at the City of Hope in Duarte, California, Susan G. Komen LA County, will be hosting their 7th Annual MBC Conference.  It is a day-long multi-presentation event dedicated to metastatic breast cancer for those living with advanced or Stage IV breast cancer.
What can you expect?  Speakers are medical professionals with respected resumes as well as metastatic patients. From treatment options and research breakthroughs to coping solutions, the conference program is guided by input from the metastatic community.  If you can't be there, no problem, it will be streaming live in 5 languages including English, Spanish, Chinese, Vietnamese, and Koren.
Tune in to learn more.
---