Podcast: Play in new window | Download
Subscribe: RSS
Thank you, Tracy Lamourie for joining me on today's episode of the Born To Talk Radio Show Podcast.
To start with, Tracy shares how she started her Lamourie Media, Inc. business along with her husband Dave Parkinson.  It's not how you might imagine.  She thought after high school, that she wanted to be a News Reporter.  From a young age, she cared about justice issues,  little did she know, where that path would take her.

Enter Jimmy Dennis an R & B Artist from Philadelphia.  They are all within a year of each other in age.   Both Tracy and Dave heard about Jimmy's murder trial and subsequent sentencing to death row, in 1991.  He avoided 2 execution dates. Jimmy had always claimed his innocence.  But that didn't keep him from being wrongly convicted.  Thanks to the Pro-bono work from lawyers in Washington D.C. and the constant diligence of Tracy and Dave for over 19 years, Jimmy was ultimately released as a free man, for a crime he never committed.  Jimmy walked out of prison on May 13, 2017.   He did his best to keep music in his head and hope in his heart.  He has released several songs now, the latest "Tears This Year."  Moving forward, Tracy and Jimmy still continue to speak every day.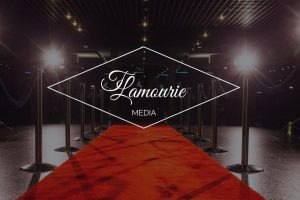 Subsequently, Tracy took her experiences working for the release of Jimmy to begin her own company, which is now recognized worldwide.  As a result, Tracy is a well-known long-time advocate on a variety of important worldwide issues and an award-winning international publicist. Her company spans industries from major entertainment projects to small businesses.  You can sign up for free PR tips and updates on her website.
Takeaways.
In her business, it is important to know the difference between advertorial vs editorial. As an example, most businesses know all about how to talk about their product in a sales way.  But they don't understand how to frame communications about their business in a way that is editorial.  Therefore, it is important to understand the value to the reporters and editors looking to provide interesting stories to the demographics they serve.  They'll send you to the ad department if it's advertorial.  Thereby, her tip is to learn how to tell your story and the story of your brand for media coverage!  Don't be afraid. If you really want it, do it!
Next, besides running a successful business, keep your eyes open for her book, coming soon.  Get REPPED! Build your own Brand with Effective Public and Media Relations.  This is book is for anyone interested in media.
Lastly.
Words to live by from Tracy:  "Believing in yourself means you can knock over a mountain easier
than those
who don't believe in themselves that they can kick a pebble."
---
Conversations + Connections = Community
Making the world a better place.  One Story at a time.

What's Your Story?  I want to share it.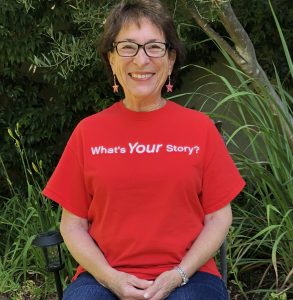 Marsha@borntotalkradioshow.com