Joining me on the Born To Talk Radio Show Podcast on April 27th, 1-2 PT is Donald James.
Let's Meet Donald.
To begin with, Donald developed an early interest in aviation and international affairs due to his frequent travels with his parents to Africa, Southeast Asia, and Europe.  The experience of living in developing countries and a desire to solve problems of destitution inspired Donald to pursue International Relations and Economic Development academically, though he never lost his interest in aerospace. While considering employment options after graduate school, Donald applied to and was accepted into the Presidential Management Intern program. He was recruited and hired by NASA, beginning at NASA's Goddard Space Flight Center in 1982. He returned to California, transferring to NASA's Ames Research Center in 1984.
Why NASA?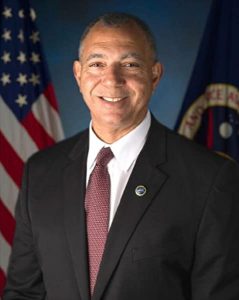 Donald decided to make a career at NASA after the tragic Challenger accident in 1986. The loss of teacher Christa McAuliffe and her six fellow crew members, and the tremendous outpouring for the nation's first educator astronaut persuaded Donald that NASA was one agency that could inspire students to be explorers.  In August of 2014, NASA Administrator Charlie Bolden selected Donald to serve as the Agency's Associate Administrator for Education. Donald retired after 35 years—all with NASA—on March 31, 2017.
Author.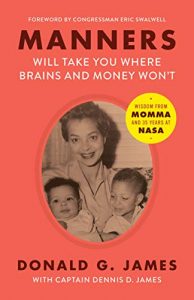 "Manners Will Take You Where Brains and Money."  In his book co-authored with his brother Dennis James, we will come to know the wisdom of Momma!
However, Donald goes beyond handshakes and thank-you notes to explain how the true definition of manners is the authentic and genuine way we show up in the world.  Donald believes that good manners are a key ingredient to finding purpose, fulfillment, and meaning in business and in life.  The book merges lessons he learned while at NASA with the timeless wisdom from Momma to help students and early-career professionals navigate their future. Here is an example:
Momma's Eight Cardinal Rules of Life.
Make peace with your past, so it won't screw up the present.
What others think of you is none of your business.
Time heals almost everything; give it time.
Don't compare you're life to others and don't judge others.  You have no idea what their journey is about.
Stop thinking too much. It's all right not to know the answers.  They will come to you when you least expect it.
No one is in charge of your happiness except you.
Smile. You don't own all the problems in the world.
Don't cry because it's over; smile because it happened.
This book will touch everyone who reads it. You'll feel like your sitting in your living room having a conversation with a good friend!
Lastly, how's this for a thought?  "Is there an elephant in the room?  Practicing awareness."
Tune in to hear our conversation and please tell your friends to join you!
---
Conversations + Connections = Community
Making the world a better place.  One Story at a time.

What's Your Story?  I want to share it.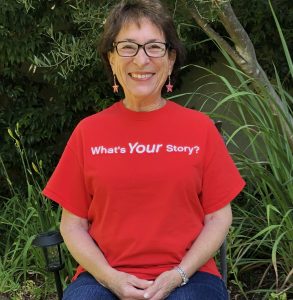 Marsha@borntotalkradioshow.com
Facebook    Twitter  Instagram  LinkedIn