Joining me on the Born To Talk Radio Show Podcast on June 6th from 1-2 PT is Leslie Gang.
Let's Meet Leslie.
To begin with, Leslie Gang (maiden name Reis) was born and raised in Long Island New York. She currently resides there with her husband Jason and children Alexandra and Simon. She graduated from Boston University in 2007 with a major in Communications. Her specialization is in Public Relations. Leslie has worked in the admissions and marketing field of the nonprofit sector for more than 14 years and is currently the Director of Admissions and Communications at the Brandeis Elementary School in Lawrence, NY, where her children attend. For fun, Leslie is an avid theatre enthusiast.
Hindi's Libraries.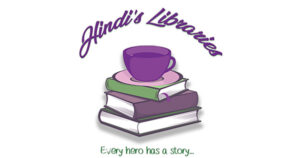 Leslie is a co-founder of Hindi's Libraries, an international literary nonprofit that brings books to children throughout the world at no cost. The other co-founder is Dovid Kanarfogel.
In August of 2018, an incredible human being, Dr. Hindi Krinsky, at the young age of 32 and mother of 5,  passed away. She was a high school teacher. To continue Hindi's legacy, her husband Dovid Kanarfogel along with family and friends chose to build three free-standing libraries in their children's school. In order to fill these libraries, they reached out to the community for gently used books.  As a result, within two weeks, they received approximately 500 books.
They knew then that this was going to be much bigger than just three small libraries. Since January 2019, they have collected over 275,000 books. Hindi's Libraries have partnered with over 650 nonprofit organizations throughout the world spanning all 50 states, Puerto Rico, Africa, Haiti, India & Israel.
These faces say it all! Dovid is also in this first photo.  The other children are from Kenya.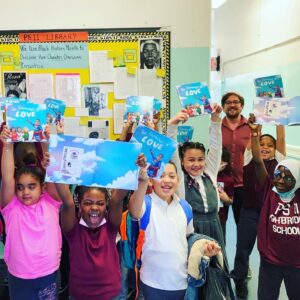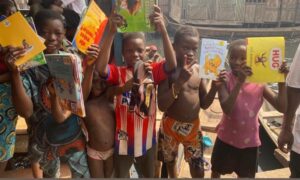 2022 Females of Fiction.
The Females of Fiction awards recognize outstanding female authors of children's books. The categories include infant board books, picture/storybooks, and early introductory chapter books. They strive to empower and support women who are building their literary portfolios and creating stories containing powerful messages of inspiration.
Each year, judges on the Hindi's Libraries Literary Panel will select a winner in each of their categories to receive the Females of Fiction award. Winners will receive a $100 Barnes & Noble gift card, various promotional opportunities on the organization's social media networks, a spotlight e-mail to all Hindi's Libraries supporters, and various media opportunities *specific media outlets may vary*.  Winners and Finalists will receive award seals to place on their books as well as digital award seals to place on any e-books.
​Judges include educators, social media influencers, children's authors, young readers, and their Hindi's Libraries, cofounders.
All the details are in the link. Maybe you're a children's book author or know of one. Please share this with them.
In closing.
Lastly, if you are involved an in an organization that may benefit from receiving children's books, please contact them at info@hindislibraries.org
​Imagine the joy books bring to children and how you could play a part. 
Join us as Leslie tells her story!
***********************
Conversations + Connections = Community
Making the world a better place.  One Story at a time.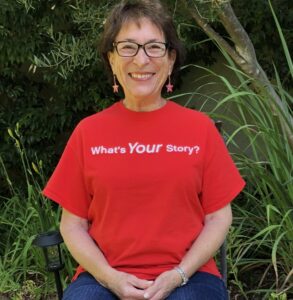 What's Your Story? I want to share it!
 Marsha@borntotalkradioshow.com
Facebook    Twitter  Instagram  LinkedIn