Joining me from Toronto, Canada on Monday, April 19th from 1-2PDT on the Born To Talk Radio Show Podcast is Tracy Lamourie.
Let's Meet Tracy.
Tracy is a high-profile international award-winning publicist. She is the Founder and Managing Director of Lamourie Media Inc.  Tracy is an author of the upcoming book "GET REPPED – Build Your Brand With Effective Public and Media Relations."  She is a frequent guest on TV, radio, and high profile podcasts around the world on topics of leadership, empowerment, and entrepreneurship as well as all aspects of media and public relations
Tracy is also a well-known, long-time advocate on a myriad of important worldwide issues.  She is also an award-winning international publicist working across industries from major entertainment projects to small businesses. Tracy is passionate about amplifying important messages and being a voice for those who most need one.
In 1998, Tracy and Dave Parkinson, of the Greater Toronto area, Co-Founded The Canadian Coalition Against the Death Penalty (CCADP)  a not-for-profit organization.   They formed the CCADP to speak out against the use of capital punishment around the world. Together they educate and encourage fellow Canadians to resist the occasional calls for a renewal of the death penalty within their own country. Their mission is to urge the Canadian government to ensure fair trials and appeals, as well as adequate legal representation, for Canadians convicted of crimes abroad. The CCADP website quickly evolved into a space where death row inmates and their supporters could post their stories and seek contact with the outside world.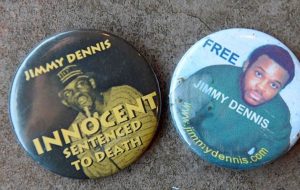 Tracy is recognized by media around the world for her 20-year campaign that ultimately helped free an innocent man from death row in Pennsylvania, Jimmy Dennis.
Shes' a Winner!
Here is an example. Winner of the First Place Platinum award HamiltonSpectator Readers Choice for PR 2018, and Diamond in 2019. She also won the Marketing award at the Magnetic Entrepreneur & Author Awards 2019 in Toronto.  Tracy has been frequently quoted in the international media on both human rights issues, as a Public Relations thought leader and inspirational businesswoman. She was a 2020 RBC Women of Influence Nominee.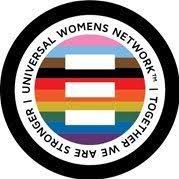 In 2020 Universal Womens Network Woman of Inspiration, recognized with the Women in Media Award.  The Universal Womens Network is a global platform committed to advance gender equality, diversity, and inclusion. They recognize the achievements of women through the Women of Inspiration Awards across Canada.
To learn more, why does Tracy love her career?  What are some of the challenges in growing a business?  Are you looking for some tips to be heard in the media?  Tracy will be sharing her experiences with us. Plus, you will hear the remarkable story about Jimmy Dennis.
---
Conversations + Connections = Community
Making the world a better place.  One Story at a time.

What's Your Story?  I want to share it.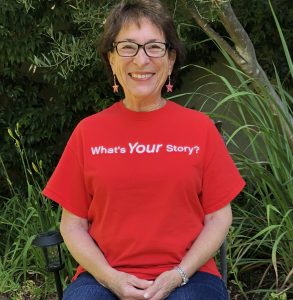 Marsha@borntotalkradioshow.com