On Monday, March 2nd from 1-2 PT my Born To Talk Radio Show Podcast guest will be Bernardo Moya.
Meet the incredible Bernardo Moya.
Bernardo is an entrepreneur, author, speaker, publisher, TV producer and seminar promoter to some of the biggest names in Personal Development. He also publishes The Best You magazine and is the producer for The Best You TV.  He is the CEO of NLP (Neuro-Linguistic Programing) Life Training.
To start with, we will be talking about his latest book "The Question. Find Your True Purpose"
The Question.   Find Your True Purpose.
The Question can give you the confidence to focus on doing something positive rather than letting life pass you by. Ask the right questions and become The Best You.  Bernardo's book opens up with a great question.  "What do you want out of life and how can you get? This is The Question we all must ask ourselves if we want fulfillment if we are looking for a meaning to our lives if we want to be more."
He reminds us of the quality of our lives, depends upon the quality of the questions we ask ourselves. As you can see this is very thought-provoking. Maybe you've never considered this before.

The Best You.  Be inspired.
Bernardo is also the Founder and Chief Inspiration Officer of The Best You.
Their mission:
"The Best You is in the business of helping people achieve their dreams.  We care, we listen to, and provide our customers with skills, tools, knowledge, wisdom, and experts to enhance and improve their lives.  Ultimately we help people discover their true purpose."
The Best You believes that education and personal development leads to empowerment, and supports individuals, organizations, and initiatives who strive to make the world a better place.
Bernardo takes The Best You in many directions. They include, The Best You Expo's, The Best You Magazine, The Best You Legacy Clubs, and The Best You TV.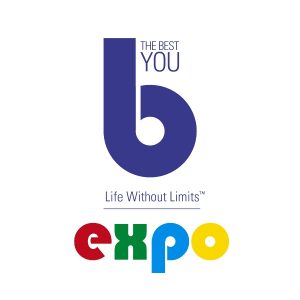 I'm very excited because I will be meeting Bernardo and my past guest Marisa Peer at The Best You Expo2020 in Los Angeles while they are here on March 20 & 21st.
I ask you, do you want to be The Best You?
Tune in to learn more about that question.
---
What's Your Story? Conversations + Connections = Community