Podcast: Play in new window | Download
It was my pleasure to have Kate Moynihan, Executive Director of the Seva Foundation, join me on my Born To Talk Radio Show Podcast.
When you have a passion for life, it's clear to see what an impact you can have on a mission to change lives. Kate Moynihan is a dedicated person that is part of a team at the Seva Foundation making that happen.
Seva's Mission:  Seva works with local communities around the world to develop self-sustaining programs that preserve and restore sight.
Their Vision:  A world free of blindness.
What is a cataract?
A cataract is a clouding of the lens of the eye which leads to a decrease in vision. Cataracts often develop slowly and can affect one or both eyes. Symptoms may include faded colors, blurry or double vision, halos around light, trouble with bright lights, and trouble seeing at night. It is also the principal cause of blindness in the world.
250 million people worldwide live with debilitating visual impairment.
Kate takes us on her journey from the beginning with the Seva lovingly referred to as the "Originals." They include Ram Dass, Wavy Gravy, Jahanara Romney, Larry Brilliant, Girja Brilliant, and Suzanne Gilbert.  To Seva, Ram Dass was the Northstar and servant, teacher, friend and super fundraiser.  He passed away this past December.  She shared a beautiful quote from him.
"I would like my life to be a statement of love and compassion-and where it isn't, that's where my work lies."
The Takeaways.
Since 1978, Seva has provided sight-saving surgeries, eyeglasses, medicine, and other eye care services to more than 40 million people in underserved communities, in 20 countries. The need is in most developing nations. Seva believes and the World Bank confirms that restoring sight is one of the most cost-effective health interventions to reduce poverty.
Eye Camps in Community Outreach in India.                                  Community Outreach in Tanzania.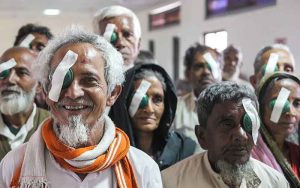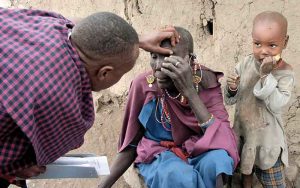 School friends from Cambodia.                                                             3-year-old Milka from Burundi, Africa.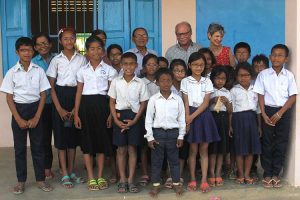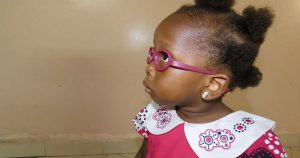 Compassion in Action with these 4 Pillars in mind in the services they provide for:
Kids
Technology
Vision Centers
Training
Key factors are sustainability and treating each person with human dignity.  The technology as she mentioned is continuing to grow with telemedicine.  As we learned, telemedicine allows patients to be seen in a vision center and then have their results sent to physicians to determine the best course of action remotely.
This year of 2020,  means more than a date on the calendar, it's also a Vision to prevent blindness one person at a time.  For $50, you can provide a 15-minute cataract surgery that can change a person's life, regardless of their age. There is a Donate Page on their website.
Thank you, Kate, for an inspiring show. To learn more, please visit their website and watch their videos.
---
What's Your Story? Conversations + Connections = Community