Podcast: Play in new window | Download
Subscribe: RSS
Today's Born To Talk Radio Show Podcast featured Author and Philanthropist, Mike Murphy.
Mike and Margot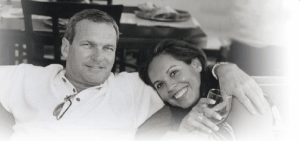 As you will hear, Mike Murphy is a passionate man. He met the love of his life, Margot, at work.  They were both married at the time, but soon realized that they had a connection that could not be ignored.  After divorcing, they began their deep love for one another.  Sadly, what was to be a lifetime together ended when Margot was diagnosed with Breast Cancer.  It was a 9-year battle. Mike was her advocate and caregiver.  He said, one of the things he learned from Margot, was that she "stared death in the face." It was those life lessons, that give Mike the courage to write.  He found old journals and blogs that Margot had written and found comfort in reading them for as far back as a young girl right through her battle with cancer.
In Living Color A Love Story in Sickness and in Health.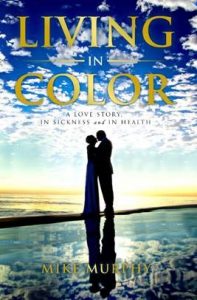 While he finished the book in late 2015, it wasn't until right now, that he decided to publish it. He learned that he need to be vulnerable.
Mike tells the story of their relationship. He talks about growing past the obstacles in its path thanks to the love and the willingness to work toward emotional maturity.  Margot taught him the true meaning of love, which is compassion and forgiveness.
Here is the link to his book.
Subsequently, he wanted to start a Foundation to help unserved women, who have little access to care or the affordability of care. That was the beginning of the Love from Margot Foundation.
The Love from Margot Foundation.
The Love from Margot Foundation envisions a world in which those who fall sick are never alone, never forced to make a medical decision based on economic factors, and never lose their dignity while battling to survive their illness. This vision includes the empowerment of the sick to make all of the difficult decisions that come with facing a serious illness with a healthy heart and a healthy soul.  You can donate to his foundation here.
Mountains of Hope Retreat Center.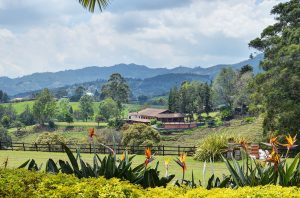 Mountains of Hope offers holistic health solutions to the anxiety, stress, and numerous other challenges posed by the ever-changing world around us. Imagine a place where you can reconnect with your inner self and rejuvenate your mind, body, and spirit surrounded by nature.  The wellness center combines ancient Eastern healing traditions with Western medical research to achieve life-enhancing results. They are scheduled to have their first 22-day retreat on March 19, 2022.
Special Offers.
There will be a virtual book launch on October 12th.  You can register on the link below to register.  The event will be broadcasted on Youtube and Facebook.
https://www.eventbrite.com/e/virtual-book-launch-event-living-in-color-with-author-mike-murphy-tickets-180645063247
Also, if you purchase his book, the proceeds will go to the Foundation.  When you purchase the book, you can email him at this link proof of purchase to mike@lovefrommargot.org, and he will provide you access to his online course for free at
In addition, for everyone that emails proof of purchase to Mike at his email address, you will be entered into a raffle to be held on October 19th between 5 pm-7 pm PST, this will be done live-streamed and we will send them the link if they want to watch the raffle, as we will be having more guests on to discuss Living in Color.
Raffle prizes include one winner for a 7-day juice detox and liver flush, in December and one more in January.   In December, he will also give away one 22 days transformational health retreat at Mountains of Hope for anytime July through December in 2022. www.mountainsofhope.com
Thank you, Mike, this was an informative and inspirational conversation!
---
Conversations + Connections = Community
Making the world a better place.  One Story at a time.

What's Your Story?  I want to share it.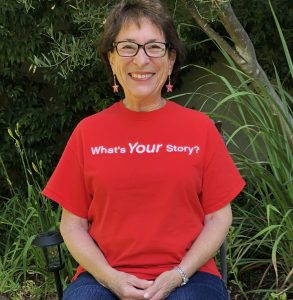 Marsha@borntotalkradioshow.com
Facebook    Twitter  Instagram  LinkedIn