On Monday, March 9 from 1-2 PT my Born To Talk Radio Show Podcast will be featuring John Loussararian & Jason Ramos from the Westchester Family YMCA.

Meet John.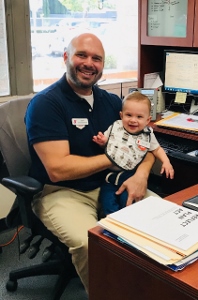 John is the Executive Director of the Westchester Family YMCA, nestled in the community of Westchester, in the city of Los Angeles.
Birthed in the waters of the Montebello-Commerce YMCA aquatic department, at the young age of 10, John began volunteering as one of the charter members of the Y's Jr Lifeguard / Jr. Swim Instructor program.  Realizing the profound impact that his service was having on his own life, by the 7th grade, John realized his calling was to live a life of service in the Y.  His ambition and drive earned him the promotion to Aquatic Director and in 2001 became the Sr. Director overseeing the branch's Healthy Lifestyles, Aquatics, and Youth Sports Departments. That's how it started. From there John has had impactful roles throughout his career for the YMCA movement.
John is married and the father of William, the light of his life.
Meet Jason.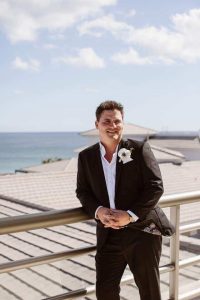 Jason is the Associate Executive Director of the Westchester Family YMCA.
Jason's Y story started about 35 years ago when he learned to swim at the Pasadena YMCA but little did he know that he would come back to the YMCA 22 years later and start a career.
The Y was more than just a place that teaches children how to swim and play sports. The Y was/is a place where people of all ages and backgrounds are able to come and find a program that is developed for them, to help them grow, learn and thrive in their present and future.
Jason is married and has a sweet 3-year-old yellow lab mix.
Some Fun Facts. Did You Know?
There are YMCAs in more than 119 countries, each serving the unique needs of their community. Founded in 1844 in London, England, the Y has grown into one of the largest volunteer organizations in the world, serving more than 45 million people in 119 countries.
BASKETBALL WAS INVENTED BY A YMCA EMPLOYEE.
While working as an instructor at Springfield, Massachusetts's YMCA International Training College, James Naismith famously created the game of basketball as a way to invigorate his students during the harsh New England winter of 1891.
VOLLEYBALL WAS A YMCA INVENTION, TOO.
Four years after Naismith, William G. Morgan—another Bay State YMCA teacher-developed volleyball as a less-demanding alternative to Naismith's flourishing indoor sport.
THE YMCA SUED THE VILLAGE PEOPLE FOR THEIR HIT 1978 SINGLE.
Admit it, your singing and throwing your arms up in the air! The YMCA strongly disapproved of this record and sued the disco group for copyright infringement. The case was eventually dropped.
---
As the retired Senior Program Director of Membership and Healthy Lifestyles, I understand what the Westchester YMCA means to our community. We will be talking about what the Y means to John and Jason. Besides their own personal stories, they will be telling us about the wonderful programs that are offered at the Y to promote Youth Development, Healthy Living and Social Responsibility.
The Annual Support Campaign.
The Westchester Y is currently having its Annual Support Campaign by raising charitable funds needed to address some of our most pressing community issues. I am one of the many volunteers ready to help. We are dedicated to nurturing the potential of every child and teen, improving our community's health and well-being and giving back by providing support to our neighbors.  Everything the Y does is in service of making us better. For some people, these services may not be attainable because of cost. The Y makes sure that these services are available to everyone in the community, regardless of income.  Every dollar remains local, ensuring thousands of our neighbors – including kids, families, and seniors – can count on the Y to live healthier and happier lives.
We are building more than muscle!