Podcast: Play in new window | Download
The Born To Talk Radio Show Podcast marked my 5th Anniversary today.  Mary Hewitt, Executive Director of the Los Angeles County Alliance for the Boys and Girls Clubs and Denzell Perry, Alumni of the Boys and Girls Club, were my special guests.
Boys and Girls Club History.
The first Boys' Club was founded in 1860 in Hartford, Connecticut, by three women, Elizabeth Hamersley and sisters Mary and Alice Goodwin.  In 1906, 53 independent Boys' Clubs came together in Boston to form a national organization, the Federated Boys' Clubs. In 1931, the organization renamed itself Boys' Clubs of America, and in 1990, to Boys & Girls Clubs of America.
---
The Los Angeles County Alliance for Boys and Girls Clubs.
The 20 Boys & Girls Club of Los Angeles County with 138 sites, delivers exciting educational programs to over 130,000 boys and girls each year ages 5 to 18 in 88 cities across LA County. The Club is full of promise for the youth of our communities. It is a place where kids can play, have fun, experience joy, and learn about themselves and the larger world they live in.
The Los Angeles Boys & Girls Clubs have a major positive impact on how children spend the hours between 3 and 6 p.m. the hours after school ends and before parents typically return home from work. They also offer full-time summer programs.
---

Denzell Perry. 
Denzell shares his personal story about how, as a little boy at age 5, he started going to his local Boys and Girls Club. He wasn't speaking and found himself in special education classes to help him. But it was at his Club, where he found his voice and continues to use all the encouragement and guidance he received as a youth that brings us to the man he is today. His story is about perseverance, love, and determination.  In 2012, Denzell was recognized as one of the National Youth of the Year. He is pictured in the White House with President Barack Obama.
He said, "Youth is about 20% of our population and 100% of our future.

Currently, Denzell is attending Pepperdine University to pursue a Law Degree while holding down a full-time HR position at a major company and supporting the Boys and Girls Clubs. At the same time, he has written two books. He is on a mission to continue the legacy of giving back.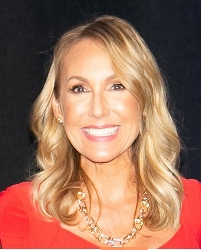 Mary Hewitt. 
Mary has always been a leader. Among her many talents, Mary is an award-winning driven expert in media, marketing, and communications.  She has been a director of communications for several national and international companies, as well as a press secretary and public affairs specialist for the U.S. Congress and the U.S. Department of Treasury, respectively.
Mary's Advice:
"Get your kids involved in afterschool programs that will enhance their personal and professional development. Locate Clubs in your community to have them participate in high-quality programs ranging from STEM, the Arts, Nutrition, Music, Health, Fitness, and more! Go to Greatfuturesla.org to find a Club near you!"
The Boys and Girls Clubs have three primary goals, they are:
"Assure our youth to advance in grade and graduate with a plan for the future."
"Assure our youth develops healthy lifestyles…forever."
"Help youth develop into participating citizens with outstanding character."
The Takeaways.
Under these challenging times of staying safe at home, the Boys and Girls Clubs are working hard to keep the kids and teens engaged in a variety of ways. While they can't meet together, they can meet online.  Food distribution is also available for 3 meals a day to grab and go. Volunteers are always welcome to help in any of these endeavors. Here is Mary's email if you would like to contact her directly: MHewitt@BeGratefulLA.org
I think you'll find both Denzell and Mary have a passion for the Boys and Girls Clubs. They are leading the charge and inspiring not only the youth but their families and staff across the county. Do you have a Boys and Girls Clubs memory?
---
What's Your Story? Conversations + Connections = Community